The Divers er synth-baseret indie-pop. Trioen, der består af Benjamin Kongsted (vokal), Josefine Hilfling (vokal) og Mikkel Andersson (synths, guitar og produktion), spiller himmelstræbende, catchy og melankolsk pop med en kølig – omend inderlig tone inspireret af 80ernes eskapistiske synthesizer-pop og tidlig 90er shoegaze.
[spacer height="20px"]
Sangene kredser om medicinpåvirkede tilstande, rastløshed, og en tvivl om, hvor forskellen på euforien og den ægte kærlighed findes.
[spacer height="20px"]
I spændingsfeltet mellem Benjamin Kongsteds croonede baryton og Josefine Hilflings luftige sopran balancerer de melodiøse numre mellem den skamløse pop og det mørkt poetiske, og lader det derigennem være op til lytteren, om det er danseskoen eller tristessen, der skal styre oplevelsen.
[spacer height="20px"]
The Divers har allerede givet overbevisende koncerter på nogle af de største danske venues, såsom Vega og DRs koncerthus og kan til sommer opleves på Roskilde Festival. De har derudover ligget adskillige uger på det elektriske barometer og fået masser af airplay på P6.
[spacer height="20px"]
Live er bandet en massiv oplevelse med analoge synthesizers, tunge beats, og en intens performance. På scenen optræder The Divers som en kvintet med Ebbe Frej (Epo-555, Helsinki Poetry) på trommer og Mikkel Gomard (My Evil Twin) på synths.
[spacer height="20px"]
Den 12. maj 2014 udkommer debutalbummet Endless Days – Sleepless Nights via Target Group.
[spacer height="40px"]
The Divers – "Endless Days – Sleepless Nights"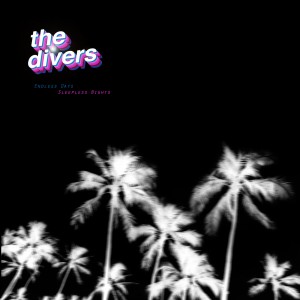 [spacer height="20px"]
Trackliste:
1. Descending Rain
2. Diamond Dust
3. The Nonage of Our Souls
4. Bring Benni Back
5. The Beach
6. Too Close by Far
7. Monologues
8. Permanent Cinema
9. Sunset Girls
Tjek THE DIVERS ARTISTSIDE eller på Facebook