[bs_collapse]
[bs_collapse_item title="English" active="not_active"] N/A [/bs_collapse_item]
[bs_collapse_item title="Danish" active="active"]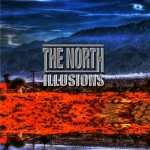 The North (bestående af Peter Brander, Kim Skovbye og Klaus Schønning som "main members") udgav i 1999 deres debut album til både pæne anmeldelser og virkelig god respons fra publikum. Således røg der over 20.000 eksemplarer over disken af "The North" (Warner Music), efterfuldt af en lang række koncerter som afsluttedes med en stor koncert ved indvielsen af Øresundsbroen i år 2000, hvor bandet spillede i 107 meters højde, mens akrobater sprang og dansede på broens wires og The North optrådte sågar til åbningen af Øresundsbroen i 2000, hvor bandet optrådte i 107 meters højde, mens akrobater sprang og dansede på broens wires.
Warner udgav også i 2000 "The Full Moon Concert", som var optaget i Fælledparken af Danmarks Radio (P3 live). Efter udgivelsen af denne, fik The North en spændende opgave med at skrive musik til den første dansk producerede IMAX film "På Vej Til Mars". Filmen blev lanceret i 2005 med en flot koncert i Kbh's Planetarium, under sole, planeter og stjerner.
De følgende år koncentrerede de tre medlemmer af bandet sig fortrinsvis om diverse.solo karrierer – Peter Brander producerede bl.a. et utal af bands i den nye inkarnation af sit Media Sound studio, og udgav 4 solo albums under eget navn. Kim Skovbye koncentrerede sig om sin karriere som harpespiller, storyteller og indspillede en lang række solo albums (det er blevet til mere end 20 af slagsen gennem tiden), hvoraf de tre Tolkien albums for alvor satte musikken på verdenskortet. Klaus Schønning arbejdede videre i sit hjemmestudie hvor han indspiller og udgiver diverse albums i eget navn.
Den klassiske musikbranche er i opløsning, den digitale verden banker på, og de store selskaber går en hård tid i møde. Der er ikke længere råd til store produktioner a la The North, og gruppen mister sin kontrakt med Warner. Men ukrudt forgår ikke så let, musikken kan ingen stoppe, og The North arbejder lejlighedsvis sammen og skriver ny musik. Det bliver til et par enkelte koncerter i Amager Bio, den ene sammen med det legendariske band Procol Harum. Men tiden er ikke i den symfoniske rocks favør og mismodet spreder sig. Klaus Schønning forlader gruppen ønsker ikke længere at optræde live, men forbliver som studiemusiker og god ven, som det kan høres på adskillige tracks på det nye album.
I 2008 får Kim Skovbye og Peter Brander, via deres gode ven Michael Falch,en spændende opgave. En meditations- og afslapnings CD, hvorfra musikken senere udgives af Fønix Musik under navnet "From The Heart" og sælger godt. Ydermere skriver Skovbye og Brander mere end halvdelen af materialet til to "No Stress" CD'er, der sælger mere end 100.000 eksemplarer.
Opmuntret af den fine modtagelse af "From The Heart", går Peter og Kim i gang med et helt nyt The North album. Resultatet er blevet det fine album "Illusions", der på alle måder lever op til den storslåede debut – og mere til. 9 flotte og stemningsskabende numre, hvor der er god tid, og hvor man ikke er bange for at ende på 8 eller 9 minutters numre. Noget så utrendy og anti-hipster som symfonisk rock med et keltisk touch er måske ikke hverdag den danske musikscene. Men når man gør det så godt som The North, kan man ikke være andet end ligeglad med den slags!
"Illusions" udkommer d. 14. oktober på Target Records.
www.facebook.com/thenorth.dk
www.kimskovbye.dk
www.peterbrander.dk[/bs_collapse_item]
[/bs_collapse]