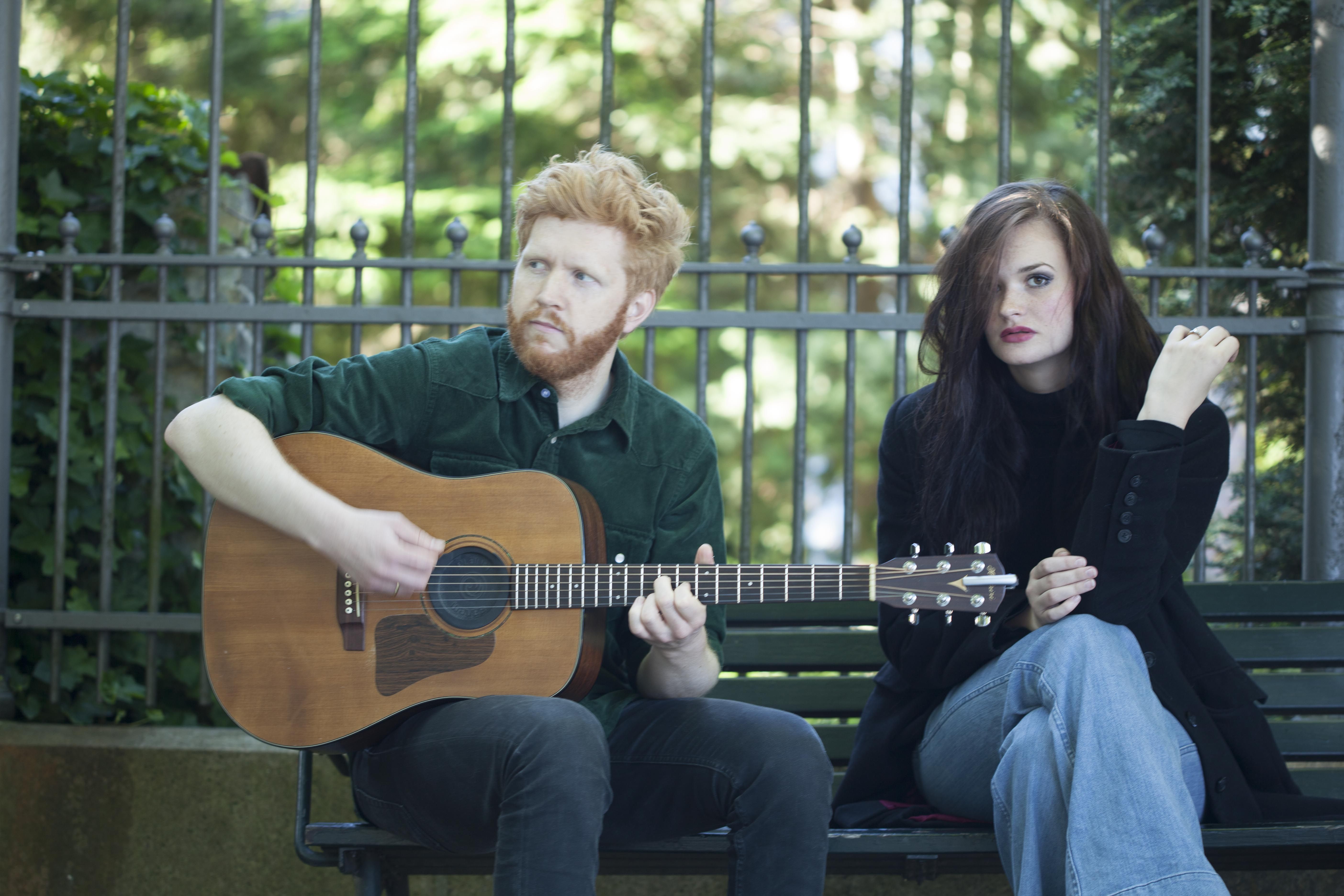 Youth In Blue

Youth in Blue er et nyt spændende samarbejde mellem guitarist/sangskriver Echo Me og sangskriver/sanger Amourose
Sammen som duo er deres lyd umiddelbar og uprætentiøs. Det er dyb og smuk folk/pop, som låner fra både 60-70er feelgood pop og dyster Leonard Cohen mørke.
De to sangskrivere har kendt hinanden fra musikmiljøet i en årrække, men det blev et atypisk bestillingsarbejde, der førte de to til at arbejde sammen. De blev hyret til at skrive og fremføre en sang til et sølvbryllup, og opgaven var at formidle og udtrykke den kærlighed som er livslang. Ikke forelskelsen, men den trofaste og dybe kærlighed mellem to mennesker, der formår at holde sammen igennem tykt og tyndt. Alt faldt naturligt i hak, og sangen skrev næsten sig selv, så det stod klart, at samarbejdet skulle føre til noget mere, og hermed var Youth in Blue født.
Sangene på EP#1 kredser derfor naturligt nok omkring dette emne i forskellige afskygninger. Den meget ungdommelige flyvske forelskelse bliver skildret, men også de tragiske aspekter, når kærligheden siver ud af et menneske som vælger at forlade livet og sine elskede.
Navnet Youth in Blue er direkte afledt af denne dobbelthed.
Youth er naiv. Blue er sorgfuld.
Debuten EP#1 er produceret i samarbejde med Esben Svane, der som trommeslager har været med i opstarten af flere succesfulde indiebands. Deriblandt Ulige Numre og Den fjerde væg, for ikke at nævne sejren ved det danske melodigrandprix med bandet A Friend In London i 2011. Esben er en alsidig herre, som har en utrolig sans for at komme op med de få enkle men helt rigtige elementer, som kan løfte og fuldende et nummer.
Jesper Braae Madsen er musikeren bag Echo Me, som er den ene halvdel af Youth in Blue. To fuldlængde albums og en EP har han udgivet i samarbejde med producerne Noah Rosanes (Nelson Can) og Sebastian Wolff (Kellermensch). I 2011 opsagde Echo Me sin lejlighed og pakkede en sækkevogn, og turnerede intensivt i et år i Tyskland, Holland, England, Belgien, Frankrig, Spanien, Tjekkiet og USA. Rejserne førte mange gode og dårlige oplevelser med sig. B.la. en pladekontrakt, en BalconyTV session på toppen af en skyskaber i New York, og at få stjålet hele vognen med mere eller mindre alle ejendele i Barcelona. Efter at have spillet over 100 koncerter det år, slog Echo Me sig ned i Berlin og skrev sangene til den efterfølgende plade, "Towards the Sunset". Singlen Left from the fire fra debutten kom i rotation på P3, og de to singler The Only One og Where's your heart hidden blev spillet på mere end 25 tyske radiostationer.
Amourose Langer er en ung og spændende ny kunstner, som er født og opvokset i København. Udover at være sanger har hun drevet et kulturhus i Vanløse, og i 2012 udgav hun sin første digtsamling Altings Sanselighed på Det Poetiske Bureau. Amourose er altså en kunstner som benytter sig af en bred palette af udtryksformer, og med en baggrund indenfor klassisk sang, bidrager hun absolut med noget unikt til pop og rock musikken. Amourose arbejder pt. på sit solodebutalbum i USA med Producer Alan Binau. Hendes musik ophæver de typiske genrebetegnelser, og den eksperimenterende tilgang skaber en særlig storladen hybrid. Altså er der tale om store arrangementer med beats, strygere, synthesizers og kor der smukt omfavner Amouroses teatralske stemme.
Jesper og Amourose har vidt forskellig baggrund med henholdsvis en opvækst på landet i Jylland mellem skov og mark versus en opvækst midt i København med liv og larm. Fra hver deres ende af indiespektret er de mødtes på midten, for at dyrke det enkle udtryk i samspil med en poetisk lyrik.