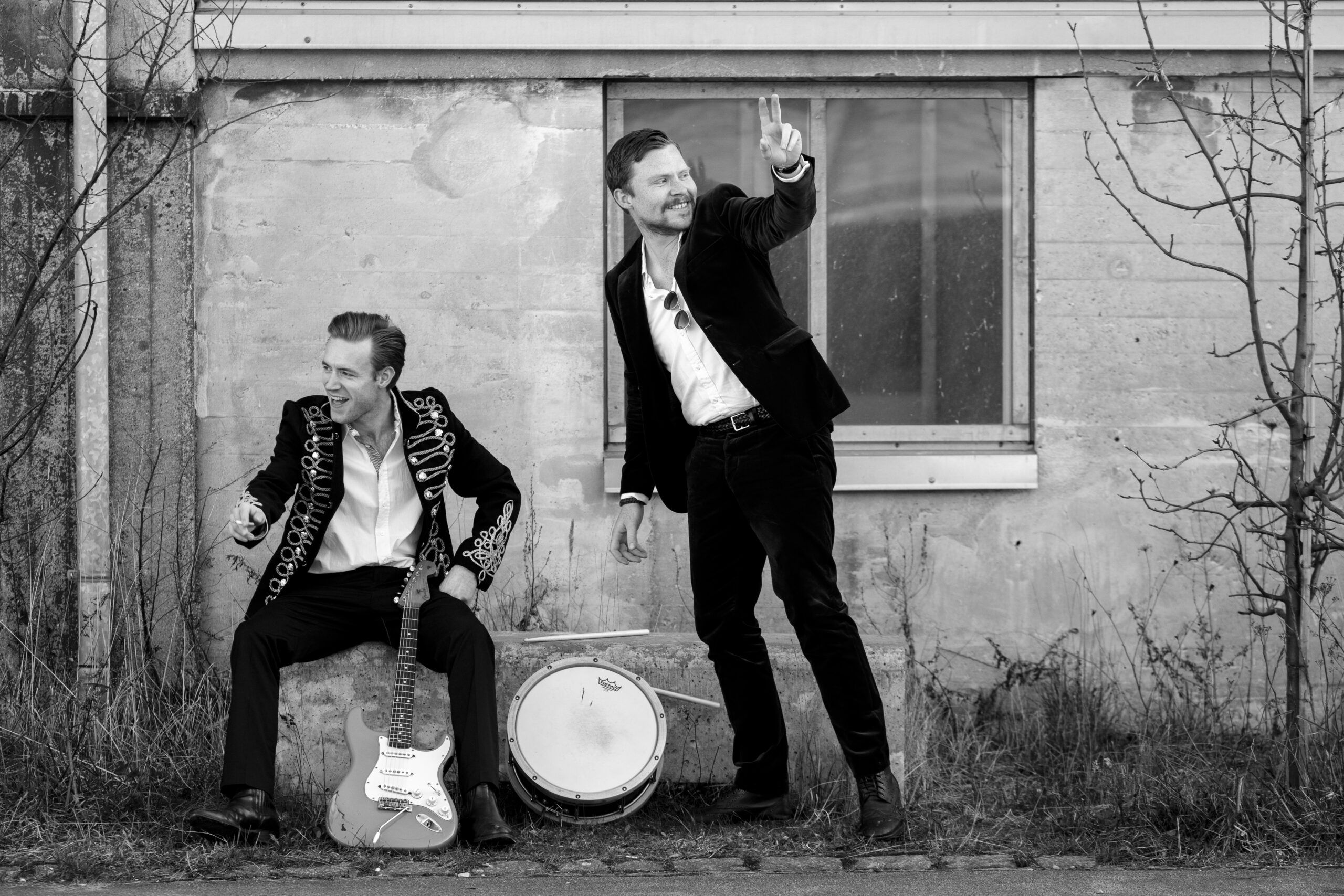 Trouble Is
Trouble Is er en bluesrock-duo bestående af Mathias Heibøll Østlund (guitar/sang)og Poul Valdemar Prahl (trommer). Med stor inspiration fra Tyler Bryant & The Shakedown, Philip Sayce, John Mayer og Pink Floyd, skaber de to venner et energisk, ungt take på den traditionsrige genre. Duoen udvides til en kvartet ved koncerter, med tilføjelsen af bas og keys.
Mathias er hjemvendt efter tre måneders musikalsk dannelsesrejse gennem USA, hvor han deltog i jam-sessions på røgfyldte klubber i henholdsvis Chicago, Memphis, New Orleans & Austin. Efter hjemkomsten pakkede han guitaren og flyttede fra Nordfyn til København, hvor han landede i en lejlighed hos sin gamle ven Poul Valdemar. Poul Valdemar havde fra tidligere projekter allerede stor erfaring som sangskriver og trommeslager, og i en lejlighed på Amager fødtes Trouble Is gennem en fælles kærlighed til den traditionsrige Blues og Rock n' Roll.
Duoen havde release på deres debut EP "Here to Stay" i Januar 2019, og har efterfølgende haft hele 13 koncerter over sommeren på deres første Danmarks turné. De deltog og vandt blandt andet Tinderbox Band Battle, hvor de fik lov til at åbne Tinderbox festival om lørdagen.
Bandet har brugt efteråret og vinteren i 2019 på at skrive og komponerer nyt materiale til deres debut album. Indspilningerne til albummet gik igang Januar 2020 i Mørkværk Studios, og er i skrivende stund færdige. Grundet Covid-19 har bandets sommerturne i 2020 været aflyst. I stedet er tiden gået med at skrive en masse nyt materiale.