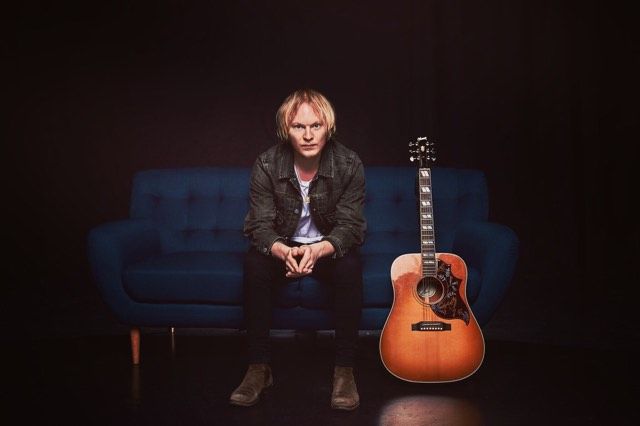 The Victim
Den 28. februar udkommer den længe ventede opfølger til The Victims første ep Letting Go fra 2017. Det er pladeselskabet Target Group, der sammen med The Victim står bag udgivelsen, som også er en EP bestående af fem sange, og som bærer navnet When Everything Is Over (part one). EP'en er den første af to udgivelser fra The Victim i 2020.
Hvor Letting Go havde et meget intimt udtryk, maler The Victim med noget større penselstrøg på When Everything Is Over (part one). Kenneth Nefling, som er manden bag aliaset The Victim, tager som sangskriver udgangspunkt i sit eget liv og reflekterer over fortid, nutid og fremtid.
Ep'en lægger ud med sangen "Wolf and Sheep", som handler om at se kærligheden i øjnene med frygt, for hvad den kan medbringe, men også med lyst til at kaste sig ud i det uvisse. "Closure" er en klassisk break up fortælling, om et forhold på randen af at blive afsluttet.
"Love is Just a Stranger" skrev The Victim tilbage i 2016 om et desperat forsøg på at finde den helt store kærlighed i en periode, hvor han i virkeligheden burde tage den med ro og kigge indad.
Næstsidste sang på ep'en, "Someone Else", er en mørk og storladen ballade, som tager fat i tunge følelser som mindreværd og en konstant frygt for at blive forladt, fordi man ikke er god nok. Ep'ens afsluttende nummer "Go With Your Heart Open" har allerede har fået en del spilletid på P4 og P5. Omkvædet til sangen blev til i en drøm, hvor The Victim befandt sig i en kirke og hørte nogle musikere stå og spille et catchy og dybfølt omkvæd. Da The Victim vågnede fra drømmen, skyndte han at skrive omkvædet ned, og så skrev resten af sangen næsten sig selv.
"Indspilningsprocessen har været interessant denne gang, da alle sangene i udgangspunktet er ret forskellige, så at få samlet udtrykket og skabt en så komplet lytteoplevelse med kun fem numre, har været en kæmpe udfordring, som jeg synes, min producer Anders Overgaard og jeg, er sluppet godt fra. Målet med ep'en er, at få folk til at føle noget, først og fremmest ved at lytte til musikken, men også ved at de forhåbentlig kan spejle sig selv i dele af teksterne." Udtaler The Victim.
When Everything Is Over (part one) er fra den 28. februar tilgængelig på diverse streamingtjenester.