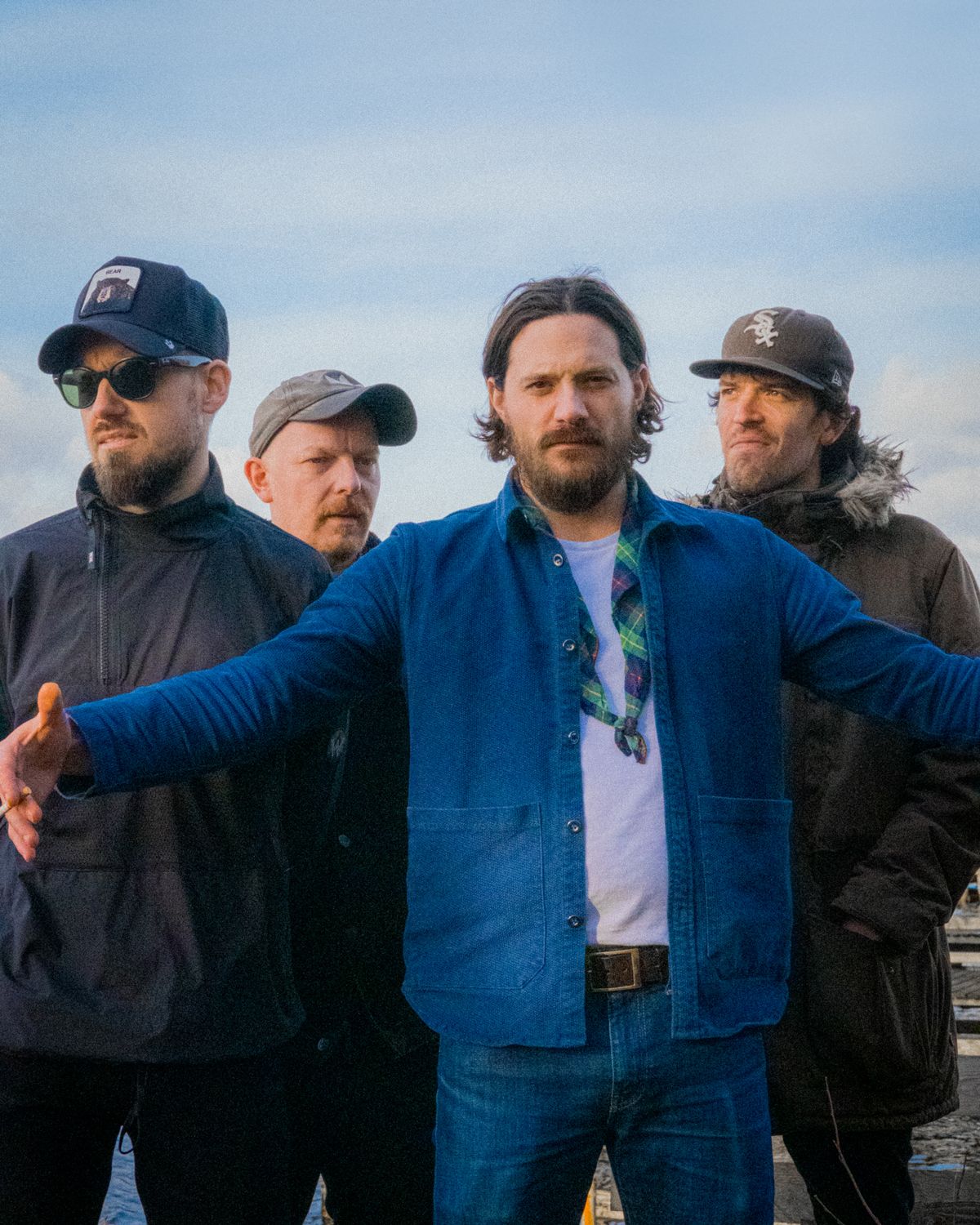 THE FLOOR IS MADE OF LAVA
The Floor Is Made of Lava genudgiver "Howl At The Moon" i anledning af 10 året for albummet samt  Livepladen "Live At The Moon" d. 17/4 – 2020. 
Et af landets mest markante rockbands fra 00erne The Floor Is Made Of Lava genudgiver d. 17/4 deres andet album "Howl At The Moon fra 2010 i anledning af at det fylder 10 år. I samme ombæring udsender bandet  også en helt "ny" liveplade med en række sange optaget på festivaler henover sommeren 2011. Forsanger og sangskriver Tobias Kippenberger udtaler:
"Live at the Moon er 11 sange, som vi optog og udgav fra en ny festival hver uge i sommeren 2011. Vi savnede noget, der smagte af bootlegs i den digitale tidsalder og udgav derfor sangene gratis til download via vores egen hjemmeside. Det er første gang sangene bliver samlet på en vinyl, og de lyder stadig som en drøm – fuld skrald med alle de skønhedspletter og sprængte blodårer, som hørte sig til."
Albummet "Howl At The Moon" står for bandet som en både kunstnerisk og salgsmæssig succes som endte med at indbringe en guldplade for 10.000 solgte eksemplarer –  noget som stadig er ganske unikt i dansk sammenhæng for et beskidt, autentisk, punkinspireret rockband. Den rå energi og det gnistrende, nærværende sammenspil har alle dage været kendtegnende for både The Lava's lliverygte og albums. Om genudgivelsen udtaler Tobias Kippenberger
"Det var en vild tid, som sendte os vidt omkring og tilsyneladende bed sig fast i folks hjerter. Man føler sig jo helt mytisk, når folk stadig lytter til musikken og sender indfølte beskeder så mange år senere. Så det var på tide at give pladen en tur mere i manegen."
The Floor is Made Of Lava var aktive fra 2006-2013 og nåede at udgive 3 albums: All Juice, No Fruit (2007), Howl At The Moon (2010) og Kids & Drunks (2012). Bandet opnåede at spille på Roskilde Festival og i Tivoli samt åbne for verdensnavne som AC/DC og Oasis. Bandet havde desuden en større række radiohits – bl.a. hele 3 x ugens uundgåelige på P3 – dengang de stadig turde spille rock! The Floor is Made Of Lava var derudover ansvarlige for at bringe record store day til Danmark med deres EP "Record Store Day EP" tilbage i 2011. Med succesen fulgte nomineringer til bl.a GAFFA prisen 2010, P3 Guld og Zulu Awards , hvor de endte med at vinde prisen som årets nye navn.
Nu bryder de atter grænser og tager hul på Record Store Day én dag før alle andre – allerede d. 17 april!
For de audio-file fans kan vi fortælle at  udgivelserne er re-masterede i Medley Studio af Henrik West og er trykt med nyt artwork af Lasse Høgh. "Howl At The Moon" udkommer desuden med et bonus track. Pladerne udkommer i et eksklusivt oplag af kun 500 eksemplarer på farvet vinyl og sælges også som t-shirt bundles.
Howl At The Moon og Live At The Moon kan forudbestilles via Target Records.
Alle pre-orders signeres af bandet – så hvad venter du egentligt på!
https://targetshop.dk/thefloorismadeoflava
FOTOCREDIT: Lasse Høgh, 2020.