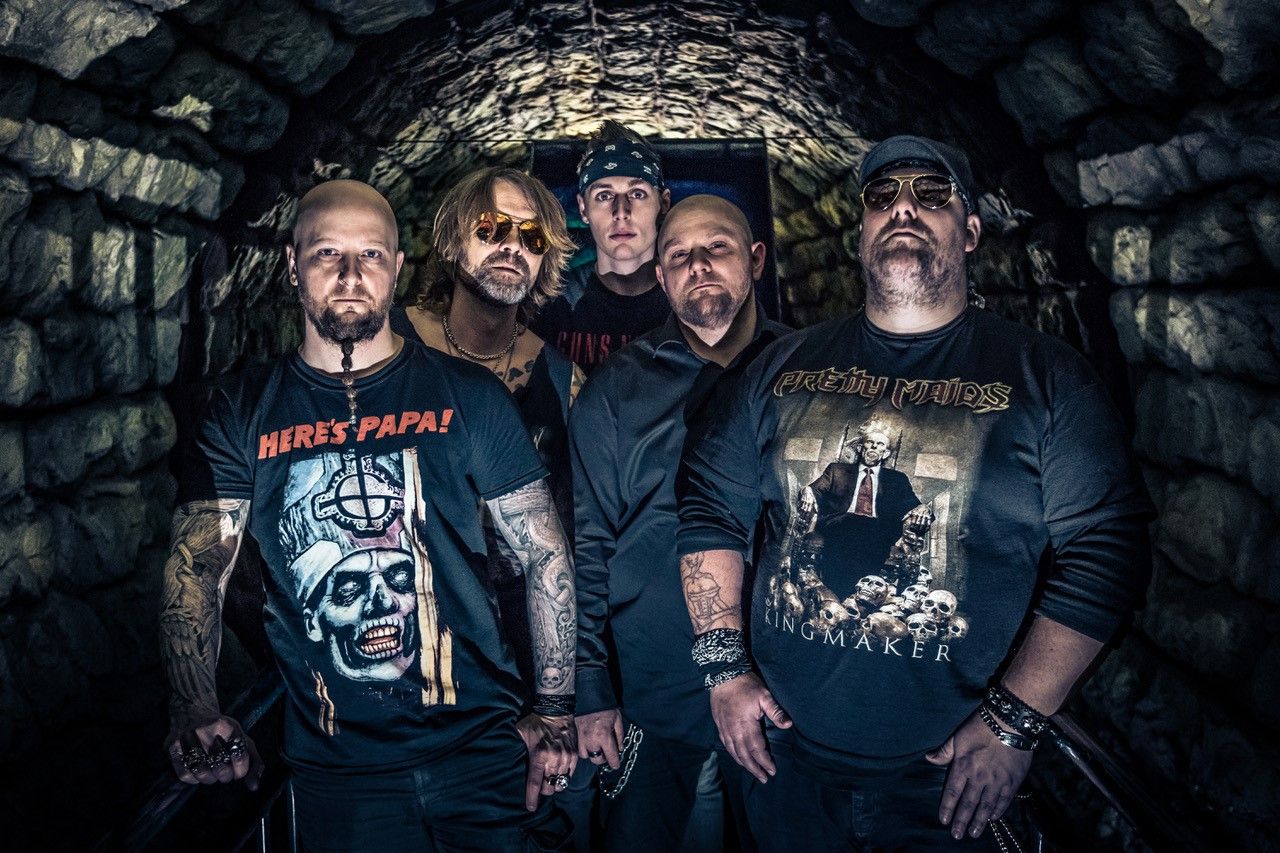 Statement
About
STATEMENT has already been recognized by some of the greatest Danish rock n´rollers, like Michael Denner (Mercyful Fate) and the 2014 debut album "Monsters" received great response worldwide placing the band among the most important players within the Danish hardrock scene.
The sound of STATEMENT can be compared to SCORPIONS, BLACK SABBATH, and METALLICA. We're basically talking straight, bad-ass classic hard rock here.
The new album has been recorded and mixed by Tue Madsen at Antfarm Studio (Moonspell, Sick Of It All, Raunchy) and contains 11 hard hitting songs.
The Story Of STATEMENT
The story of STATEMENT started in 2011, when Niels Alex – drummer of now departed Danish prime metal act Pilgrimz – met up with longtime friend and vocalist Jannick Brochdorf.
Niels Alex was already an experienced musician on the Danish metal scene and has been playing in bands since 1994. With Pilgrimz he has been playing shows alongside bands like Motörhead, Gojira, Carcass, Dio, The Haunted, Volbeat and countless other bands, and festivals like Roskilde, Sweden Rock and Metaltown, to name but a few. But in Pilgrimz his passion for rock music wasn't satisfied, and the drums were put aside, and the guitar was picked up instead.
Together with Jannick, who for a number of years had been writing songs on his own, they built the foundation for a classical hard n´Heavy rock band with clean and raw vocals, lots of heavy guitar riffs, solos and themes – which resulted in the band STATEMENT.
All members were inspired by classical hard rock/metal acts such as Scorpions, Led Zeppelin, Black Sabbath, Motörhead, Mecyful Fate, Metallica and all the other immortal kings of rock and metal. So even though the majority of the band had been playing extreme metal for 25 years, they all had a yearning to go back to their roots.
On the new STATEMENT album the listener will experience that the band has evolved, and gained some edge and tempo – at times maybe even becoming a little more "metal", but still retaining the "bluesy" feel that blends with the flowing beautiful choruses.
Lineup
Lead vocal – Jannick Brochdorf
Lead guitar/vocal – Niels Alex Larsen
Guitars/vocal – Lars Ulrik Le Fevre
Bass – Martin Poulsen
Drums – Daniel Nielsen
Releases
'Monsters' – Album (2014)
"Heaven Will Burn" – Album (2016)
"Fore Of Life" – Album (2019)