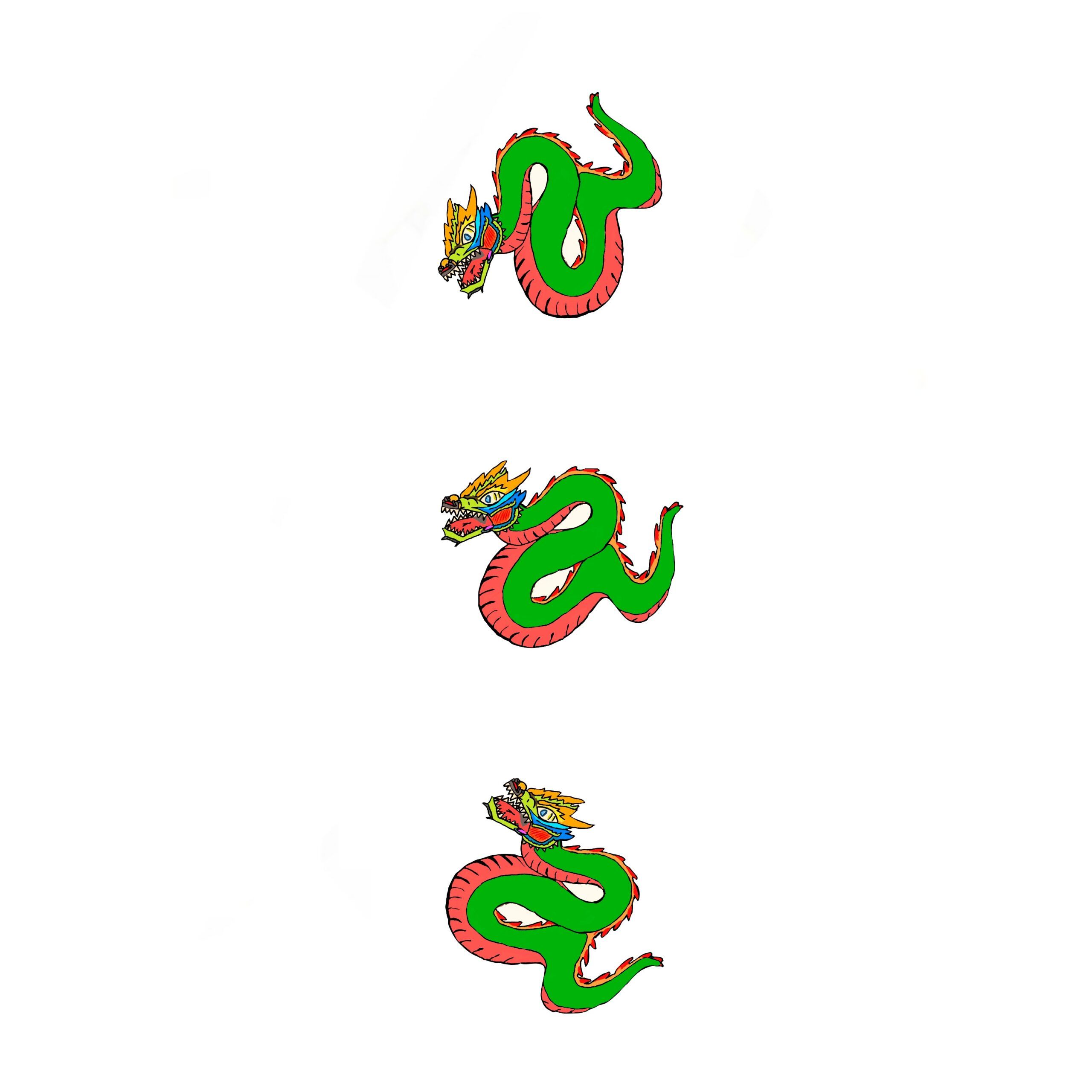 Sons Of The Dragon – Sons Of The Dragon (album)
Sons Of The Dragon albumdebuterer med eufonisk album opkaldt efter  dem selv. 
SONS OF THE DRAGON tager nye chancer på et debutalbum, der både omfavner deres tidligere virke og samtidigt baner vejen for en fremtidig, mere eksperimenterende linje. 
De tre danske drenge, Kasper Krabbe, Villads Keller og Sebastian Kirkgaard Nielsen fandt sammen i deres nuværende konstellation via det sprudlende sydfynske musikmiljø, nærmere betegnet Ollerup Efterskole – Sang og Musik. 
Sons Of the Dragon var på daværende tidspunkt ved at tage form gennem Villads og Kasper, der kendte hinanden fra deres hjem i Tølløse, men efter en række jams på tværs af gangen, hvor Kasper og Sebastian boede lige overfor hinanden, blev den svendborgensiske bassist og senere sangskriver hurtigt en del af projektet, først som livemusiker og snart som fuldbyrdigt medlem af triokonstellationen.  
Drengene fandt sammen på en måde, hvorpå de kunne dyrke deres fælles passioner og musiske interesser i et skabende rum, hvor der blev citeret "Casper og Mandrilaftalen" sketches næsten lige så meget, som der blev nørdet Beatles og TV-2. 
Denne legende tilgang til livet og musikken skjules ikke let på debutalbummet Sons Of The Dragon, hvor der både optræder moderne popmusik, syrede instrumentalstykker, et jazzet interlude, og rendyrket 80'er-følelse. 
Debutalbummet bærer som sagt samme navn som bandet selv – et navn, der endnu engang stammer fra bandets interne nørderi. Navnet "Sons Of The Dragon" stammer nemlig fra Tintin-albummet "Den Blå Lotus", hvor broderskabet "Sons of the Dragon" blandt andet bekæmper opiumshandlen i Kina.  
Opiumshandlen, der i det 18. og 19. århundrede nærmest blev tvunget ned over hovederne på kineserne, tjener her som et symbol på alt det, det moderne menneske hver dag bliver tvunget til at forholde sig til gennem diverse platforme. Det vil sige alt det, man måske føler, man burde forholde sig til, men ikke rigtig orker og ikke kan se meningen i.  
Dette kommer især til udtryk i sangen Don't Wanna Go to Bed, der handler om den splittede og konstant prikkende følelse, der kaldes FOMO (Fear of Missing Out). "Fortælleren" i Don't Wanna Go to Bed befinder sig nemlig konstant i en splittet tilstand, hvor vedkommende ikke kan beslutte sig for, om det ville være bedst at gå hjem og være frisk til dagen derpå eller blot blive og ikke misse noget denne aften. Hele fortællingen udspiller sig oven på en blanding af en definerende bas og et tungt beat, blandet med højtflyvende, blødere synth-elementer. 
Denne historie om en person, der grundlæggende er i konflikt med sig selv, udspiller sig ikke bare på samme album, men på samme side, hvis man taler vinylsprog, som det klokkeklare 80'er nummer Phantomic. Her beskriver teksten et dansegulv, hvor et menneske møder nattens udkårne, og de derefter sammen træder ind i en dimension, der kun består af de to sammen, og hvor resten af verden bare er fantomer og dæmoner for deres øjne. Her eksperimenterer bandet også for første gang, og ganske vellykket må man sige, med brugen af horn, i det de henter endnu en svendborgenser, Rasmus Skaaning Larsen, ind på saxofon.  
Albummet er indie som i Independent, og med både numre som synth-balladen Everyday, instrumentalstykket Hill In The Forest og et outro-nummer baseret på en af deres tidligere numre, Wait For Me, er albummet i sandhed eufonisk. Der er lyde af Lloyd Cole, New Order, Beatles, The Minds of 99 og meget mere, der i den grad får defineret Sons Of The Dragon som et dansk upcoming band med potentiale. 
Albummet er støttet økonomisk af Kodas Kulturelle Midler