Porcelain vender tilbage med nyt album!
[bs_collapse]
[bs_collapse_item title="English" active="not_active"]N/A[/bs_collapse_item]
[bs_collapse_item title="Danish" active="active"]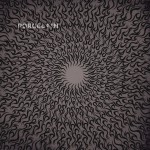 –
Porcelain løber i blodet på Jesper og Peter. De to brødre danner kernen i bandet, og de har fra barnsben udfordret hinanden og deres stærke relation i deres passionerede tilgang til det fælles projekt, musikken.
De brød første gang igennem i midten af 90'erne med radiohittet Lovesize fra EP'en af samme navn og udgav de følgende år to albums "Perfect Daze" (1998) og "Tomorrow Will Be Great" (2001).
Selvom bandet på papiret har holdt pause, har passionen og nødvendigheden aldrig forladt de to brødre. Fra 2001 til 2013 har Porcelain kun gjort sig bemærket i offentligheden i 2006, hvor de igen skiftede trommeslager og bassist. De nye kræfter Jesper Valentin Holm og Niels Ole Præstbo gav bandet ny energi, og de startede indspilninger af nyt materiale, som gik efter en mere autentisk og "tight" lyd af rock.
Første single hedder My Old Friend, Pain. Ligesom med albummets øvrige numre, er det lillebror Peter, der har skrevet musik og tekst. Sangen handler om den smerte, vi påfører os selv i situationer, hvor vi ikke har styrke til at sige fra eller komme videre. Videoen til nummeret er opsigtsvækkende ublid – og maler et meget konkret, ydre billede af den indre tilstand, sangen handler om.
"Størstedelen af sangene kredser om min brors og mit had/kærlighedsforhold til hinanden, hvor der brydes og genopbygges. Det har været nærliggende at få den energi og aggressivitet ind på albummet", forklarer Peter Urban.
Således kan også fremhæves de to brødres guitarspil, hvor dualiteten mellem dem for alvor slår gnister på det nye album.
Porcelains nye album er kommet til verden under i gruppens eget studie, såvel som i bl.a. Medley Studios, Mill Factory og Globus Studios. De har valgt at arbejde indenfor rammer, de selv kunne styre, og hvor de selv kunne styre processen med de nye sange. Per Lange har mixet,  og Joe Lambert (Animal Collective, Atlas Sound, The National etc.) har mastereret albummet, hvilket har givet de sidste lag.
Indie-udtrykket fra de første albums er lagt på hylden til fordel for en mere kontant rocklyd. Et resultat af en naturlig udvikling såvel som ny besætning.
Det færdige resultat "Porcelain" er blevet et energisk rock album, der både trækker på det storladne såvel som det fanden-i-voldske!
"Porcelain" udkommer d. 18. november på Target Records.
Trackliste:
01. I Don't Care
02. My Old Friend, Pain
03. The Minder
04. Suck Me In, Spit Me Out
05. This Is Where We Go
06. Sister, Brother, Father, Mother
07. In Despair
08. If We Just Love One Another
[/bs_collapse_item]
[/bs_collapse]