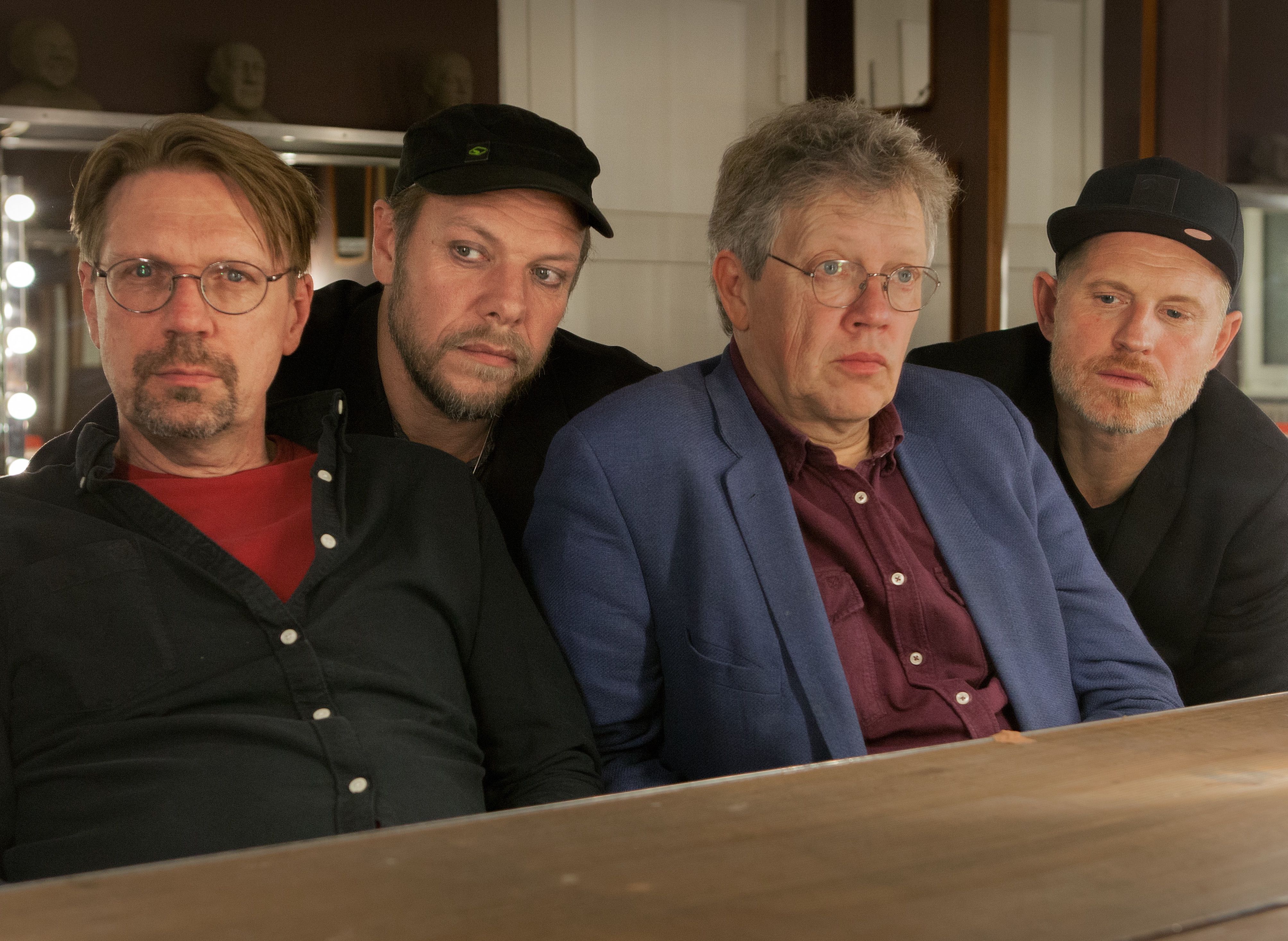 Pligten Kalder
Johan Olsen, Torben Steno , Peter Jessen og Søren Mikkelsen
præsenterer original og frygtsom dansk musik. De gør det endda med et elakstikdrevet orgel fra en meget brun fortid. Optiganet er del af Pligten Kalders unikke grundstemning. Måske ligger det danske gemt i en dystert vibrerende balance mellem det storslåede og konkrete. Alvor for sjov og sjov med alvor. Pligten Kalder laver seriøse og sorte sange med underfundige understrømme, men man behøver ikke blive ked af det, og man må godt have det sjovt imens.
Torben Steno bestyrer orglets omdrejningshastighed (hvilket bestemmer tonearten) og øvrige tangenter med hård hånd.
Johan Olsen er tristesse-troubadouren med velkendt magtfuld vokal og ekstra godt grus i ganen,
mens
Peter Jessen på hæsblæsende klarinet/mezzosopran-sax er det virtuost omfavnende imellem de to andre flaksende mandesjæle. Hans spil er i øvrigt det hele værd i sig selv.
Bunden lægges solidt af geniet fra Glamsbjerg, kontrabassisten, pianisten m.m. Søren Mikkelsen.
Pligten Kalder ligner heldigvis ikke ret meget andet på den danske scene. De er kendt for at skabe magiske øjeblikke og komiske øjeblikke – ikke mindst mellem de triste sange. Her får Steno og Olsen sig som regel en anekdotisk snak om alt eller intet, mens Peter bevarer roen for alle.