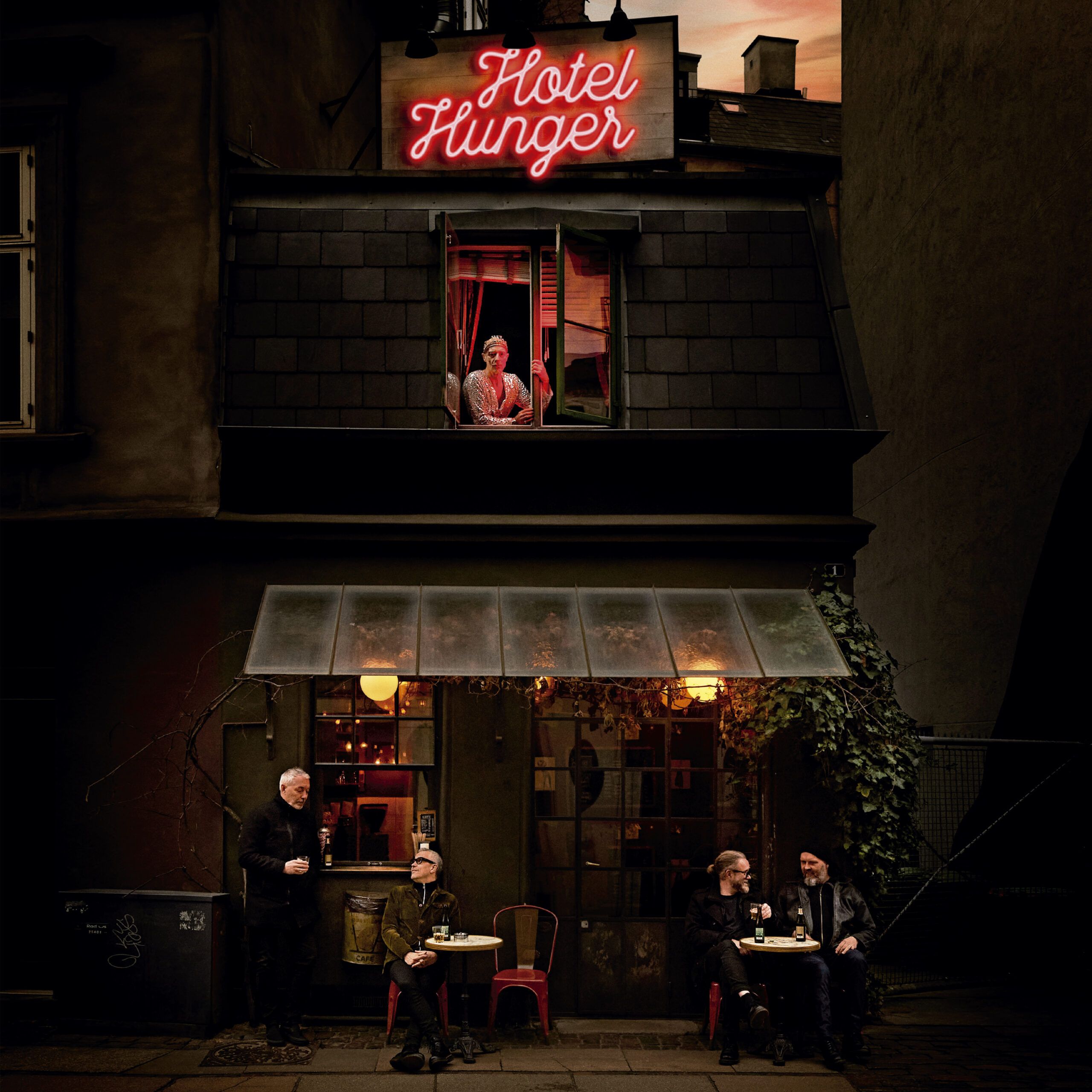 Hotel Hunger – Slut
HOTEL HUNGER –"Slut"
Release 8 september-23
Med en voksende lyst til at skabe nærværende og inspirerende rockmusik sammen igen, har de originale medlemmer Jimmy Jørgensen, Henrik
Botoft, Michael Ziegler, Freddie Wolf samt Knut E. Haavik for alvor pustet liv i Hotel Hunger.
Bandet, der i en periode blev kaldt 'Danmarks bedste liveband", udgiver nyt album til september i år. Hotel Hungers 10. album slippes løs snart 20 år efter, at deres sidste studiealbum udkom. Pladen får titlen "Slut".
Titlen, der på engelsk betyder noget i retning af "billig tøs", henviser til det at være i en branche, hvor man er afhængig af, at andre kommer med et job til dig. Det kan være musikeren, der venter på et spillejob, freelanceren der venter på, at telefonen ringer med opgaver eller den prostituerede, der venter på at blive samlet op.
Energien og gløden, fra dengang bandet blev dannet, er tilbage, og Hotel Hunger anno 2023 består af det originale line-up, der udgav debuten "This Is Where The Fun Starts" tilbage i 1989 samt Knut E. Haavik, der blev en del af bandet på albummet "Frankie My Dear, I don't Give A Damn" i 1994.
De nye sange er blevet skrevet af lyst, og det er tydeligt, at det er legen og nysgerrigheden, der driver værket. "Slut" byder på 10 numre, der umiskendeligt lyder som Hotel Hunger, men som bestemt ikke er blodfattige kopier af fordums materiale. Med erfaringer og inspirationer fra forskellige individuelle projekter gennem de sidste to årtier, har alle medlemmer bragt nye inputs med i studiet. Det kan høres.