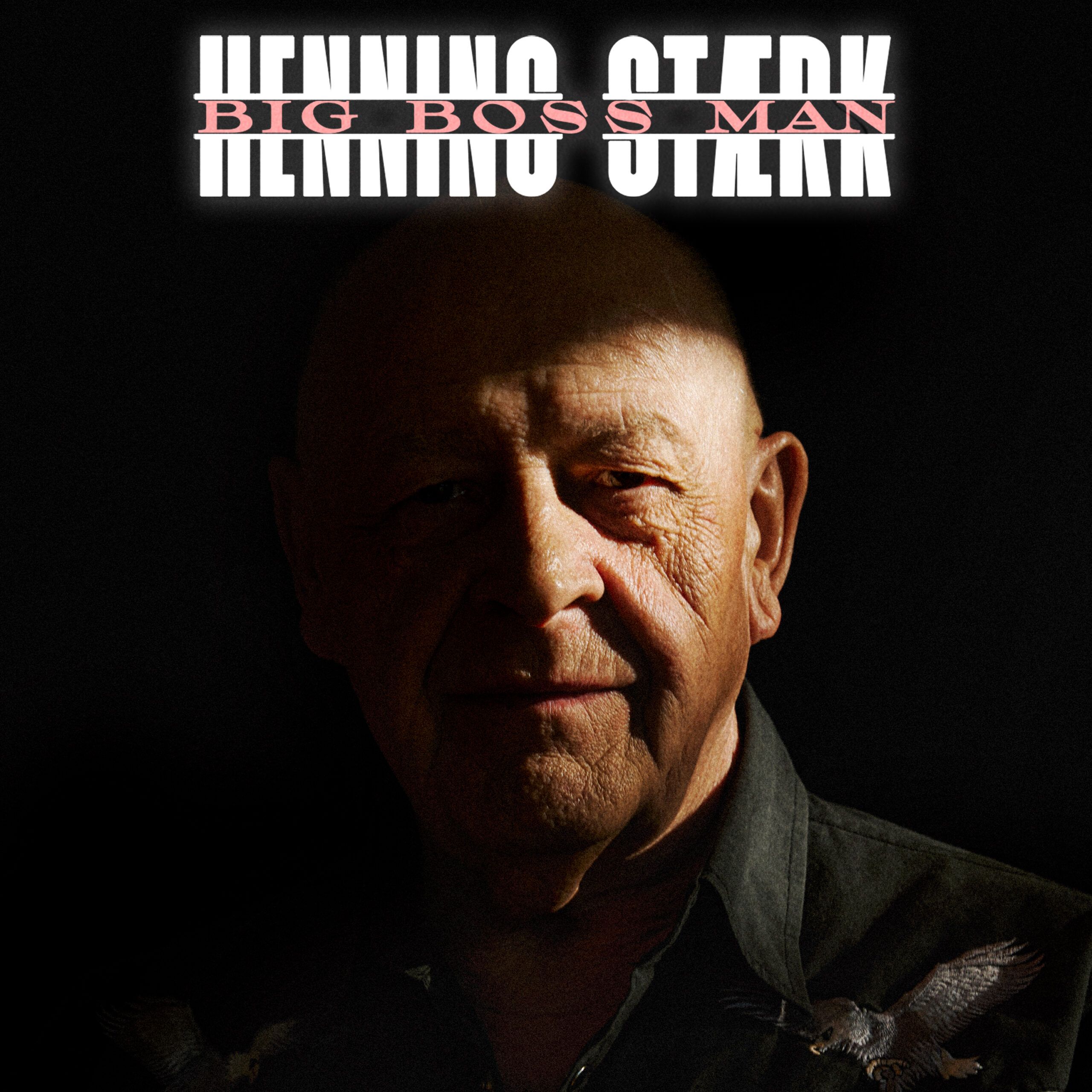 Henning Stærk – Big Boss Man
HENNING STÆRK –"Big Boss Man"
Ny plade fra Henning Stærk byder på ufiltreret og ubesværet rock 'n' roll. Efter en længere pladepause, har Stærk rystet posen og lavet et album, der indkapsler det umiddelbare og fandenivoldske udtryk, og som viser at rock 'n' roll i 2022 stadig er relevant.
Ikke siden 2009 har Henning Stærk udsendt ny album. Men nu er han klar med "Big Boss Man".
Albummet er et resultat af en søgen tilbage til det rene og umiddelbare udtryk, som er det fundament Henning Stærk har bygget sin musikalske karriere på.
"Selvom musikbranchen selvfølgelig er en anden end da jeg begyndte, er jagten på renheden i en sang og det umiddelbare udtryk stadig det samme. For mig betyder det, at jeg har haft lyst til at lave en plade med et simpelt setup og fokus på kernen i musikken," siger Henning Stærk.
Et af dogmerne omkring pladen har været at den så vidt muligt skulle indspilles live i studiet. Det var et bevidst valg, for at styrke, at kernen i sangene blev så tydeligt som muligt. Derudover var det også en tilbagevenden til, hvordan tingene blev gjort, da Henning Stærk begyndte sin karriere.
"Paraderne er nede ved de første gennemspilninger, og det giver plads til nerve og spontanitet i udtrykket. Måske er det en omvej i forhold til, hvordan man typisk producerer musik i dag, men for os var det nødvendigt for at nå den umiddelbarhed og enkelthed, vi jagtede på den her plade," siger Henning Stærk.
Som 74-årig stiller det nogle andre krav at levere rock på det niveau Stærk efterstræber. Derfor er livsstilen de senere år blevet lagt helt om – ud med alkohol og smøger og ind med styrketræning og svømning.
"Bandet plejer at sige, at jeg er den mest fysisk aktive i orkesteret. Men det er også nødvendigt at passe på sig selv – det har jeg lært på den hårde måde. I rock kan man ikke rejse på mimrekort," siger Henning Stærk.
Træningen har også givet resultat i form af en Henning der er stærkt syngende og spillende. Oprindeligt ville Henning Stærk indspille en single til digital udgivelse, men udfaldet blev så godt, at det resulterede l flere sessions og til sidst besluttede han at udgive sangene på et fuldt album.
Den gode form høres også i den overbevisende vokal, både i den klassiske rocker "Sick and Tired", den indlevelsesfulde country ballade "Help Me Make It Through The Night", i det soulfulde hjørne med "Warm and Tender Love" og i nyfortolkningen af John Lennons "Jealous Guy".
Numrene er indspillet "Live" i studiet med Hennings velspillende band:
Hans Chr. Bugge (Guitar), Christoffer Østergaard (Trommer) og Joakim Øster (Bas)
Henning Stærk har altid turneret flittigt og gør det igen efter udgivelsen af det nye album
"Big Boss Man" udkommer 17 marts 2023 på Target Records.