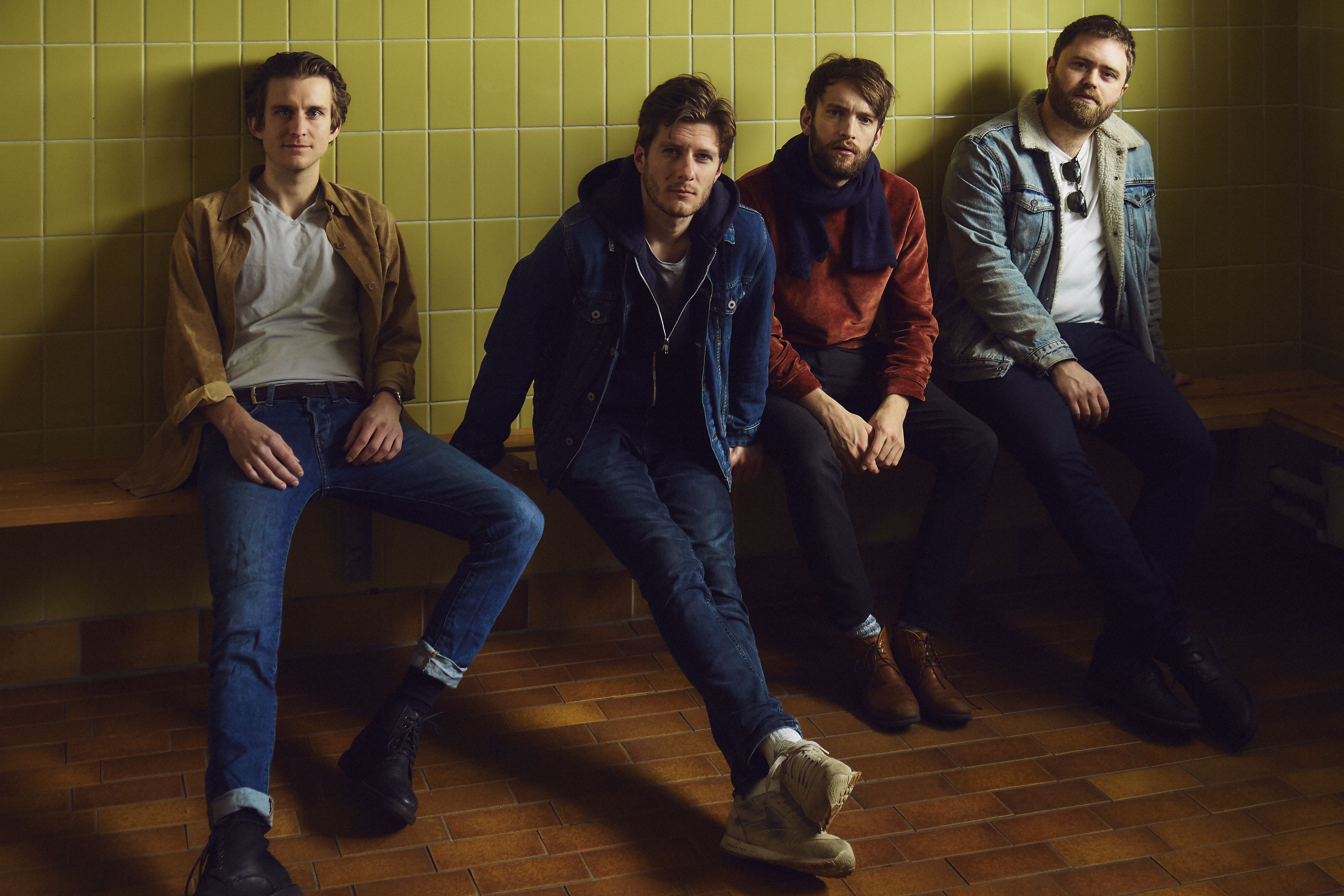 The Grenadines

The Grenadines
The Grenadines is a new Danish folk / pop band that consists of four singers and multi-instrumentalists. The group started as an experiment of writing and recording immediate music that did not allow itself to be inhibited by self-criticism, narcissism, or preconceived ideas of 'what music should sound like'.
The four musicians, who at that time barely knew each other, drew to Sweden in the late summer of 2012 on an inspiration and songwriting tour. The material came naturally and the project evolved into a band.
The sound of The Grenadines is the idea of returning to the simple sound where the melody is in focus. The sound in retro – the message is 2014.
Songwriting in a Swedish country house
Kasper Ejlerskov Leonhardt was inspired by a documentary radio program about The Beatles and the making of their diverse masterpiece Abbey Road, which was written and recorded over the course of a week. He imagined how authenticity and immediacy would shine through, if you for period avoided judging the music you wrote.
Therefore Kasper invited Rumle, Morten and Laurits along on an intensive week of songwriting in a Swedish country house.
The idea was to cultivate and record every immediate idea. To work with whatever would emerge out of being together and the clash between different approaches to songwriting. Predisposed ideas of sound and concept were forbidden, every idea had to be tried, and no judgment of the material was to take place until the recordings were done.
The four guys, who at the time barely knew each other, all came from backgrounds of being main songwriters and driving forces in different contexts – the setting was set for a 'Clash of Egoes' – but Kasper's theory proved to be very productive when put into action.
The various inputs complemented each other well, the group dynamic worked, and after a short and similar trip to a farm on the southern Danish island of Falster, an album was created.
The Grenadines recorded and produced their self-titled debut album in a studio in Copenhagen. The album is now ready for release through Target Records and hits the streets in the beginning of 2015.

The Sound of The Grenadines
The band, atypically, consists of four singers and guitarists who each play a bunch of other instruments. The Grenadines' music is therefore a varied experience with a different line-up for every song. The four take turns at singing lead and backing up on different string instruments and harmony vocals, which gives the music a random tinge of 70's-like retrospect and sends regards to artists like Fleetwood Mac, The Band, Crosby, Stills & Nash and Neil Young.
With a designated ideal of authenticity, honesty and simplicity The Grenadines reinterprets the unpolished sound of 'then' in a modern context of themes about living the 21st century.
The Grenadines er et nyt dansk folk/pop-band. Gruppen består af fire sangere og multiinstrumentalister, og i sensommeren 2012 drog de fire musikere, der på dette tidspunkt ikke kendte hinanden, til Sverige på en inspirations- og sangskrivningtur. Materialet flød naturligt og projektet udviklede sig til et band. Gruppens lyd er idéen om at vende tilbage til det simple og det enkle lydunivers, hvor melodien er i fokus.
Kasper Ejlerskov Leonhardt lod sig inspirere af et radioprogram om tilblivelsen af The Beatles' forskelligartede mesterværk Abbey Road, som blev skrevet og indspillet på en uge. Han forestillede sig at det måtte resultere i autenticitet og umiddelbarhed hvis man, for en stund, sørgede for ikke at tage stilling til den musik man laver.
Kasper inviterede derfor først Rumle, Morten og Laurits til en intensiv sangskrivningsuge på en svensk ødegård.
Idealet var at kultivere og indspille de umiddelbare ideer. At arbejde med hvad end der måtte opstå ud af samværet og clashet mellem de forskellige tilgange til sangskrivningen. Forudindtagede ideer om lyd og koncept varikke velkomne, alle ideer skulle afprøves, og materialet måtte først bedømmes efter indspilningerne var overstået.
De fire drenge, der kun kendte hinanden perifært, havde alle baggrunde som hovedsangskriver og drivkraft i forskellige sammenhænge – der var lagt i ovnen til et 'Clash of Egoes' – men Kaspers teori viste sig uhyre produktiv i praksis. Drengenes forskelligartede input komplementerede hinanden godt, gruppedynamikken klappede, og efter en tilsvarende tur på en gård på Falster, var der skrevet materiale nok til en plade.
The Grenadines gik i studiet i København for at indspille og producere det selvbetitlede debutalbum, som nu ligger færdigt til udgivelse gennem Target Records.
Bandet består, på atypisk vis, af fire sangere og guitarister, som dog alle mestrer en række andre instrumenter. Derfor er The Grenadines' musik en varierende oplevelse med forskellig besætning for hver sang. De fire skiftes til at synge lead og bakke hinanden op på diverse strengeinstrumenter og korstemmer, hvilket giver musikken et tilfældigt skær af 70'er-agtig retrospekt og sender en hilsen til kunstnere som Fleetwood Mac, The Band, Crosby, Stills & Nash og Neil Young.
Med idealet om autenticitet, ærlighed og enkelhed nyfortolker The Grenadines datidens upolerede lydideal i en moderne kontekst af temaer omkring det, at være til i det 21. århundrede.