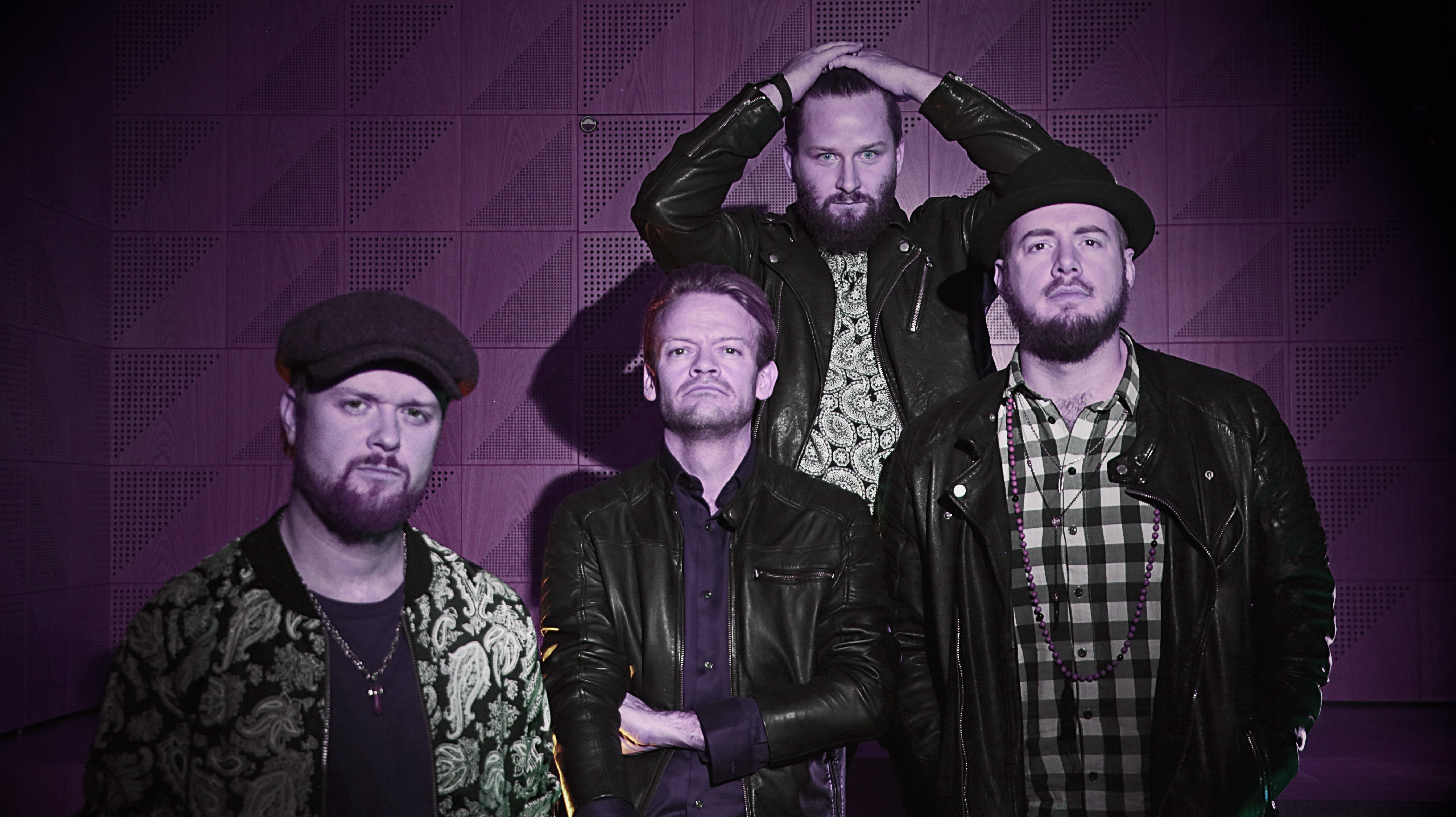 Freddy And The Phantoms
About
On Freddy And The Phantom's fifth album, A Universe From Nothing, the band embark on a new epic chapter in the history they have been writing over the past decade. The door to the future is open and the band now finds itself in a dystopian and dangerous universe, where the threat of doom is constantly lurking in the shadows. There is no easy answer to the highly conceptual new album, which has been inspired by both Dante's The Divine Comedy, Stephen Hawking's A Brief History of Time, and the world's current climate crisis. These heavy themes have also resulted in a heavier and tougher musical expression. A musical transformation that has sent the band into a heavy and scifi-rock universe, but without leaving their basic DNA of blues music behind.
"In order to devise the album, we have drawn on other musical and literary expressions than previously, looking both forwards and backwards in time for inspiration. Bach, Sabbath, Dio, Mastodon and Rival Sons, just to name a handful, have all pointed us in this new direction. Basically, we feel that right now we have found our own sound and niche, and because we don't try to sound like a certain decade anymore, I feel that we have become more timeless than ever", says the band's lead singer Frederik 'Freddy' Schnoor.
A Universe From Nothing was recorded in Medley Studios in Copenhagen and produced by Ken Rock and the band itself. The basic tracks of drums, bass, keys, and guitars were, for the first time in the band's history, tracked live throughout the record. Therefore, you get the sound of a band peaking after 10 years of live-interaction and subsequently, 'Freddy' put on his raw, juicy, vocals. The studio's owner, the guitar guru Soren Andersen (Glenn Hughes, Electric Guitars), has also contributed with a masterful solo in pure blackmore style on the track River Of Hate.
A Universe From Nothing is out on Mighty Music / SPV on April the 24th, 2020.
The band plays a release concert in Copenhagen on April the 24th, venue TBA,
FATP is already booked for this year's Jelling Festival, and will play summer concerts as well as a fall tour in Denmark – soon to be announced.
Lineup
Frederik Schnoor – Vocals, Guitars
Rune Hansen: Trommer, Tamburines, Bc Vocals
Mads Wilken : Bas og Bc voc.
Anders Haahr: Organ and Bc Vocals
Music
Videos
Releases
"Decline Of The West" – Album, 2017
"Times Of Division" – Album, 2015
"Shadows Across The Country" – Album, 2013
Web