Dead Young Oaks ude med ny EP
Dead Young Oaks er fra d. 19/6 ude med den nye EP – "Volume One – Starts With a Kiss".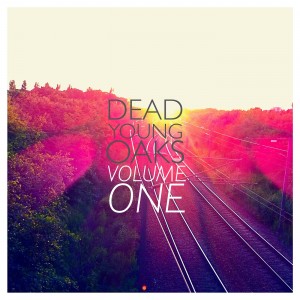 I 2013 var Dead Young Oaks blandt de sidste tolv deltagere i Karriekanonen – nu foldes talentet ud på EP'en: 'Volume One – Starts with a kiss', der også indeholder singlen 'Raven', som er blevet spillet på P4 og P6.
I spændet mellem en organisk singer-songwriter lyd og et mere elektronisk univers, finder vi Dead Young Oaks. Rasmus Arbirk er manden bag projektet, der som band var blandt de udvalgte til at spille på spot-festival, som en del af Karrierekanonen i 2013. Siden da har Dead Young Oaks udviklet sig til det, som Rasmus Arbirk kalder sit soloprojekt, og som nu er opblomstret til at være klar med den første officielle udgivelse. EP'en hedder 'Volume One – Starts with a kiss', hvilket vidner om, at det ikke bliver det sidste, der kommer fra Dead Young Oaks.
Find EP'en her: https://itunes.apple.com/dk/album/volume-one-starts-kiss-ep/id994487418?l=da