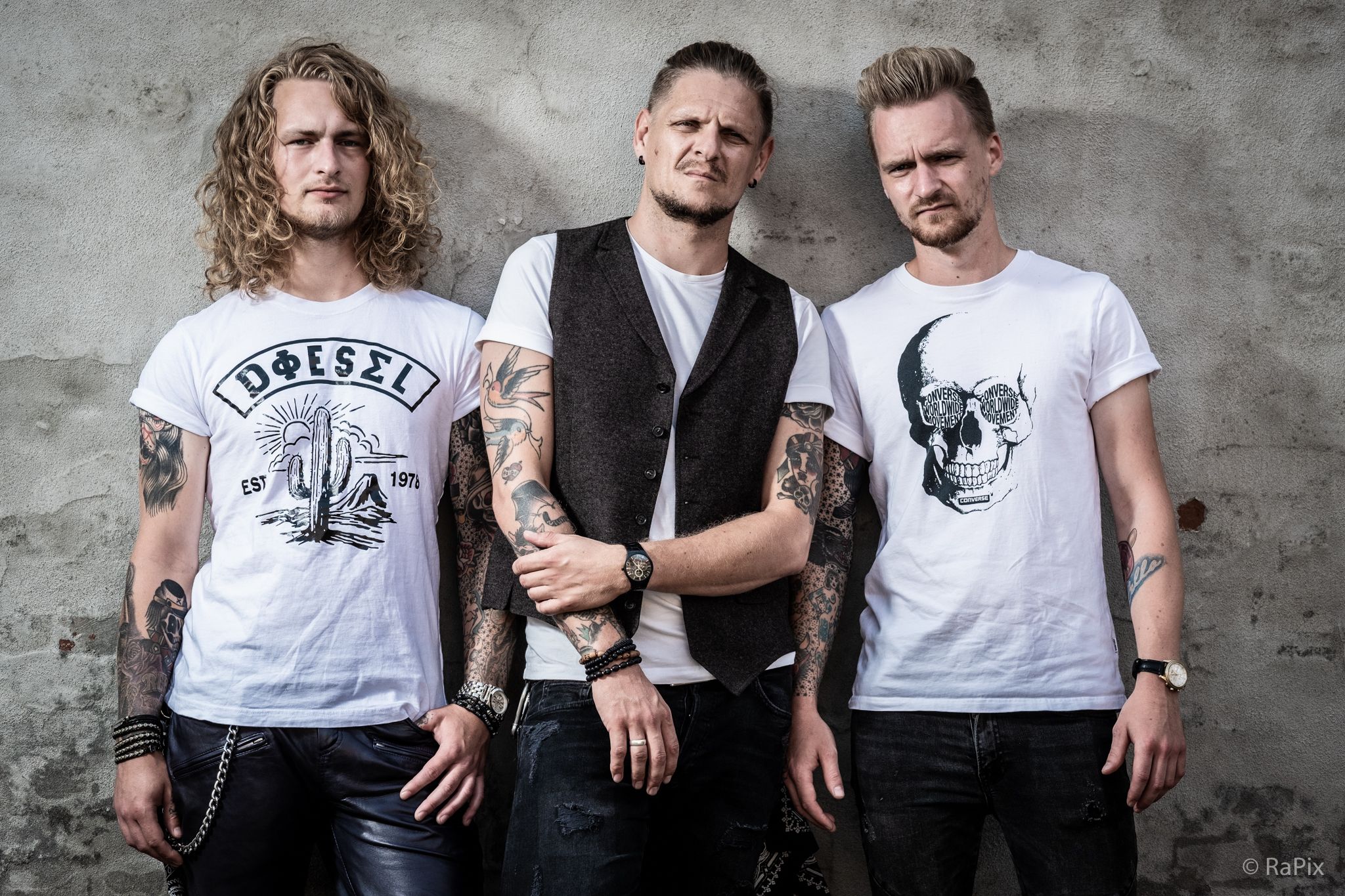 Black Oak County
About
Black Oak County are back!
Upon the release of their debutalbum "Black Oak County", the band was promised a bright future by the likes of Classic Rock Magazine, Flick of the finger and Metal Hammer.
The album got massive airplay on Danish radio stations P4 and Myrock as well as receiving more than a million plays on Spotify among other online streaming services.
In the fall of 2017, in a period of great success for Black Oak County, singer Niels Beier chose to leave the band and music all together.
But now, Black Oak County are back, stronger than ever, with a new lead singer and a new sound, coupled with the same familiar energetic and powerful statement that people remember from the debut.
Following a long and grueling search for a new lead singer, the band entered a local studio in secrecy, to start the pre-production of brand new material. In this process the line up of the band fell into place.
Black Oak County is now a hard hitting, catchy and hooky power trio consisting of Jack Svendsen (guitars), Mike Svendsen (drums) and René Hjelm (vocals/bass). The band now focus their sound even more upon the melody and the song, mixed, to great effect, with the big and meaty riffs for which the band is known and loved.
"Pretty Pistol" is the first single from the new Black Oak County. Once again, the band went into Hansen Studio, owned by Jacob Hansen (produced the likes of Amaranthe, Pretty Maids, Dizzy mizz Lizzy and Volbeat). Just like the debutalbum, the new single is produced, mixed and mastered by Jonas Haagensen.
"Pretty Pistol" is a cheeky and catchy rock tune, that makes you wonder whether Black Oak County has eaten Tim Christensen (Dizzy Mizz Lizzy) and added some AC/DC and Alice in chains to their sound. "Pretty Pistol" will be released worldwide on August 24, on all digital platforms via Mighty Music.
Line-up
Jack Svendsen – Guitar
René Hjelm – Bass/vocals
Mike Svendsen – Drums
Releases
"Black Oak County" (album), 2017
"Theatre Of The Mind" (album), 2019