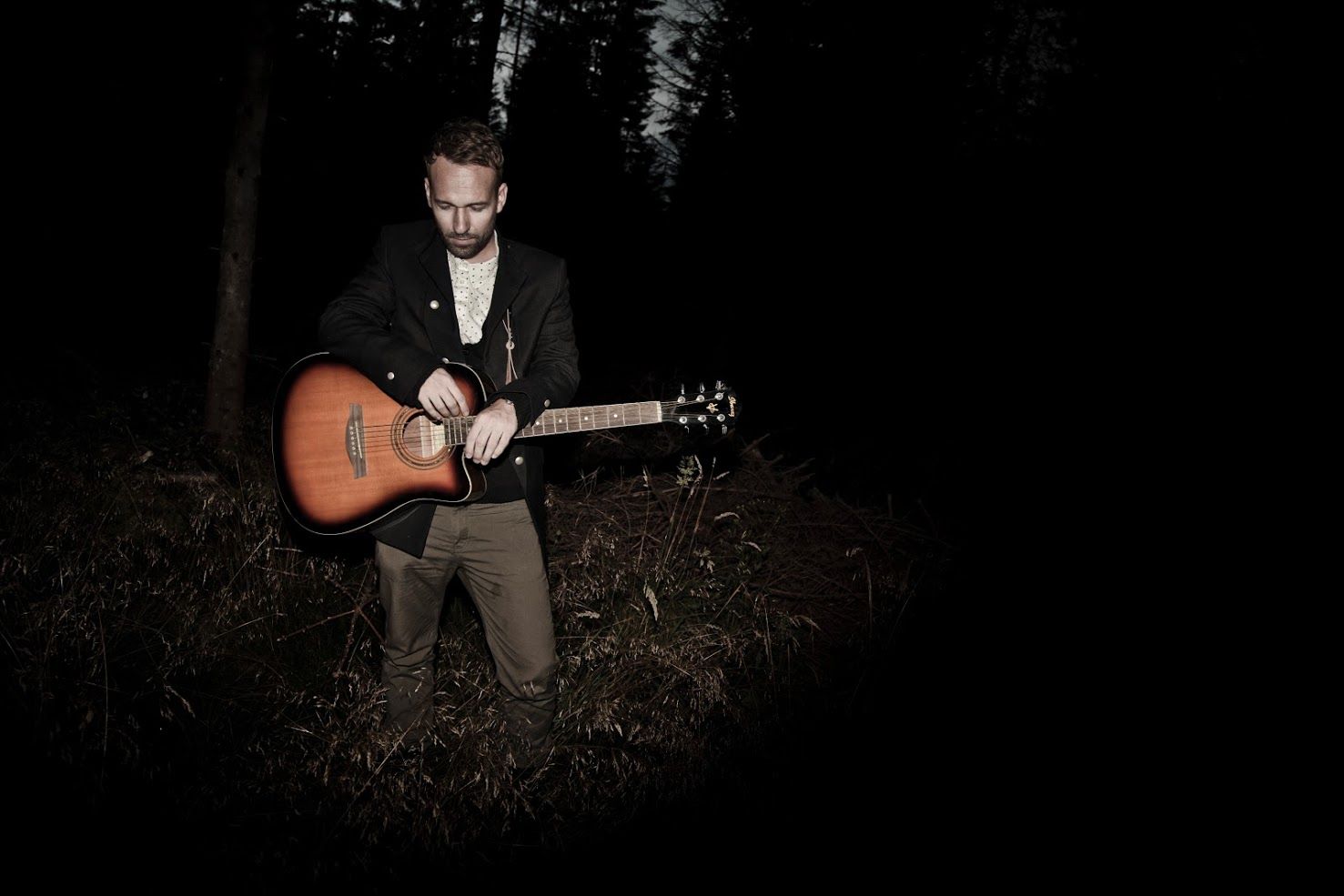 Vestergaard
LASSE VESTERGAARD ER TILBAGE MED NYT ALBUM. DENNE GANG PÅ MODERSMÅLET.
Stævne er 9 sange og historier om bl.a. at stikke af sammen til et øde sommerhus, om kæresteparret med pigen fra Thy, der drømmer om havet og helst ikke taler om de vigtige og svære ting, om at køre gennem Danmark og længes hjem alle steder, om søgen efter filantropi og ligeved og næsten, om personage og selvransagelse. Dette er VESTERGAARDS fuldlængde pladedebut på sit modersmål. Pladen er opstået i et samarbejde mellem producer Jacob Lee Horney (C.S. Nielsen m.fl.) og Lasse Vestergaard og er optaget med hjælp fra venner og bekendte i jyske flækker som Nørresundby og Fensten. Stævne udkommer digitalt og på vinyl på Target Records d. 22. september.
Med udgivelsen af et par engelsksprogede plader i midten af nullerne, bl.a. i samarbejde med keyboardspiller og producer Gæst Vincent (Allan Olsen, Klondyke), blev der ind imellem leget med at optage versioner af sangene på dansk. Og på ep'en Folk & Fæ EP (NMS) fra 2013 havde VESTERGAARD samarbejdet med digteren Kasper Anthoni, som leverede to af de i alt seks tekster på dansk. Bl.a. var sangen "Memphis Station" et længere uddrag af Johannes V. Jensens berømte digt fra 1907. EP'en sikrede VESTERGAARD en nominering til DMA-Folk i 2013 i kategorien "Årets traditionspris".
I april måned 2017, da optagelserne til Stævne var ved at være ved ende, optrådte VESTERGAARD og producer Jacob Lee Horney ved årets Arctic Sounds Festival i Sisimiut i Grønland, verdens nordligste musikfestival. Efterfølgende er pladen blevet mixet af Peter Kjædegaard (Minds of 99, Lars HUG m.fl.) og Mark Norup og masteret af Henke Jonsson (Kent, Thäström m.fl.). Vestergaard har en omfattende koncertaktivitet, hvor han som moderne trubadur bl.a. har optrådt i lande som England, Sverige, Norge, Tjekkiet, Frankrig og USA.
– Han har efter udgivelsen af sin første engelsksprogede plade spillet på det legendariske spillested CBGB ́s i New York i 2005, 12Bar Club i London,SPOT–festivalen, Tunø-festivalen m.m. og supportet navne som José González (S) og Jesse Harris (US) samt et væld af danske artister. Hans sange er blevet brugt i flere DR- programmer og dokumentarer og en film om dansk design og kultur (PEJ-gruppen).
* På Stævne medvirker – ud over Vestergaard og Jacob Lee Horney – Jon Kruse (trommer), Ole Møller (bas/guitar), Morten Maltesen (pedal-steel), Mette Ratzer, Marie Linde og Rie Lundby (kor), Alexander Kragelund (mundharmonika) og Sune Grønkvist (percussion).
* Sangen "Sibirsk Frost" er oprindeligt skrevet til DR2-morgen, hvor den i 2013 blev opført live som et bud på en sang om ugens aktuelle nyheder, den omhandlede i sin første version Lærernes lock-out, men er siden blevet omskrevet
* VESTERGAARDS debut på dansk, ep'en "Folk & Fæ" blev i 2013 nomineret til en Danish Music Award Folk i kategorien "Årets traditionspris".