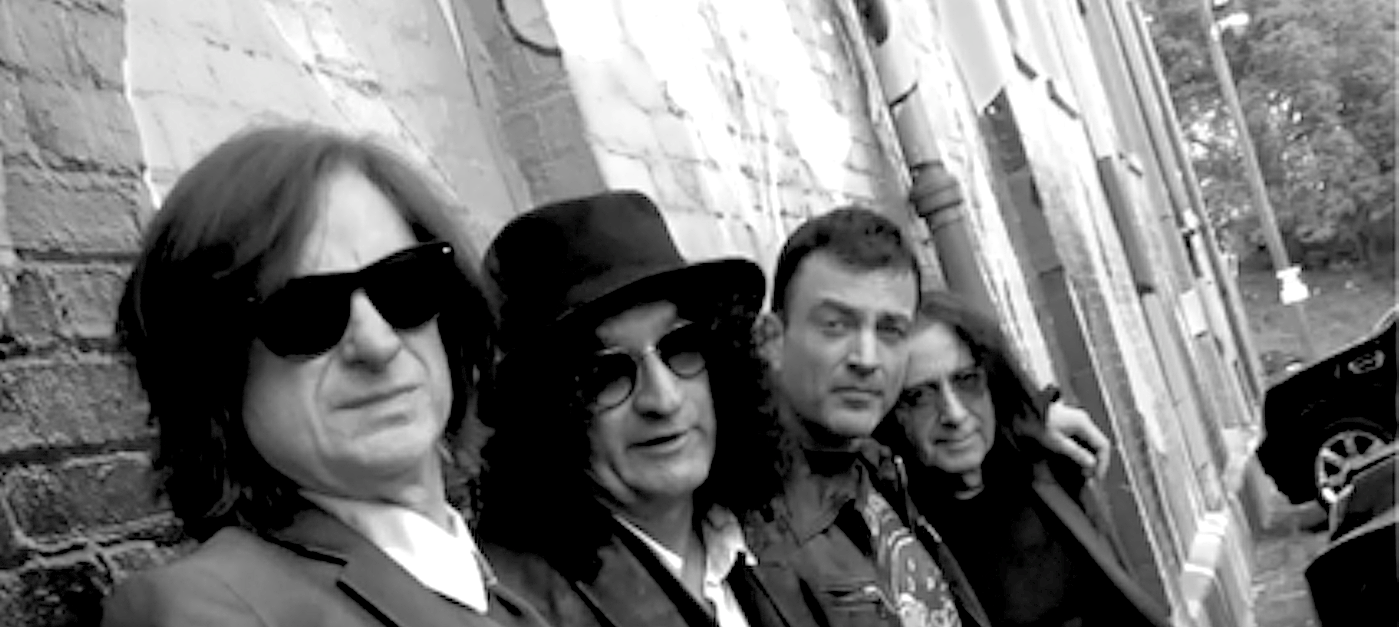 The Bullhounds
THE BULLHOUNDS – TO ROCK & TO SERVE
UDE d. 8/1 – 2016
De dansk/amerikanske rock'n'rollere The Bullhounds er nu klar med deres andet album "To Rock & To Serve". Anført af en dansk "rock­passionist" og forretningsmand og medlemmer fra den legendariske sydstatsgruppe Georgia Satellites, serveres der på albummet en uforfalsket, svingende og beskidt anretning southern rock'n'roll, med masser af forrygende guitarpassager og rå karismatisk vokal med punkattitude og overdrive.
Musikbranchen byder ind i mellem på overraskende samarbejder. Her er et af dem! The Bullhounds består af 3 originale medlemmer fra rocklegenderne The Georgia Satellites samt Harald Nyborgs, Daells Bolighus' og jem & fix' ejer Erling Daell i front. Bandet er et resultat af mangeårige venskaber bandmedlemmerne imellem. Det nye album byder på ufiltrerede tracks, hvor speederen er i bund og benzinforbruget i top – ganske enkelt upoleret rock'n'roll som vor mor lavede den. De musikalske referencer er foruden The Georgia Satellites bands som The Ramones, The Hives, The Black Crowes og The Rolling Stones.
The Bullhounds er på en mission: At give psykologerne mindre at lave. Erling Daell uddyber:
"Meget musik lyder efterhånden som en syg computer eller er mættet til bristepunktet af højtidelig, melankolsk tristesse. Hvorfor i alverden skal man blive ked af at lytte til musik? Det er vigtigt for os at lave noget, der er ægte og ærligt. For er der noget, rock'n'roll handler om, er det liv, glæde og nerve. Jeg tror oprigtigt, at mange mennesker ville have gladere og sundere liv, hvis de lyttede mere til solid rock. Psykologerne ville simpelthen få mindre at lave".
"To Rock & To Serve" ​er indspillet i Atlanta i 2015, og produceret og mixet af Jeff Bakos og Erling Daell. På sangskriver­fronten er albummet bl.a befolket af Peter Stroud ( Sheryl Crow) , Eric Ambel ( The Del Lords) , Terry Anderson ( The Yayhoos) og Mauro Magellan og Keith Christopher (Keith & The Satellites, Dan Baird & Homemade Sin).
Debutalbummet "protector" fra 2014 opnåede bl.a. en 4. plads på den danske album top 40 og blev kåret til 4. bedste album i 2014 af Rocktip i Tyskland. Succesen banede vejen til nye indspilninger. Den 8. januar 2016 udgiver The Bullhounds "To Rock & To Serve". Albummet er optaget i Atlanta og er produceret og mixet af Jeff Bakos og Erling Daell.
Oplev The Bullhounds + support (Lucer) på bandets første turné nogensinde her:
21/1 Skråen (Aalborg)
22/1 Tante Olga (Randers)
23/1 Amager Bio (København)
25/1 Folk Å Rock (Malmø)
27/1 Posten (Odense)
28/1 Ny V58 (Århus)
29/1 Gimle (Roskilde)
30/1 The Cabaret (Helsingborg)