Target Booking

Target Booking is all about events, showcases, tours and festivals. With over 25 years of experience, no venue is too big or small, whether it is in Denmark or abroad.
See our Target Booking roster 2020: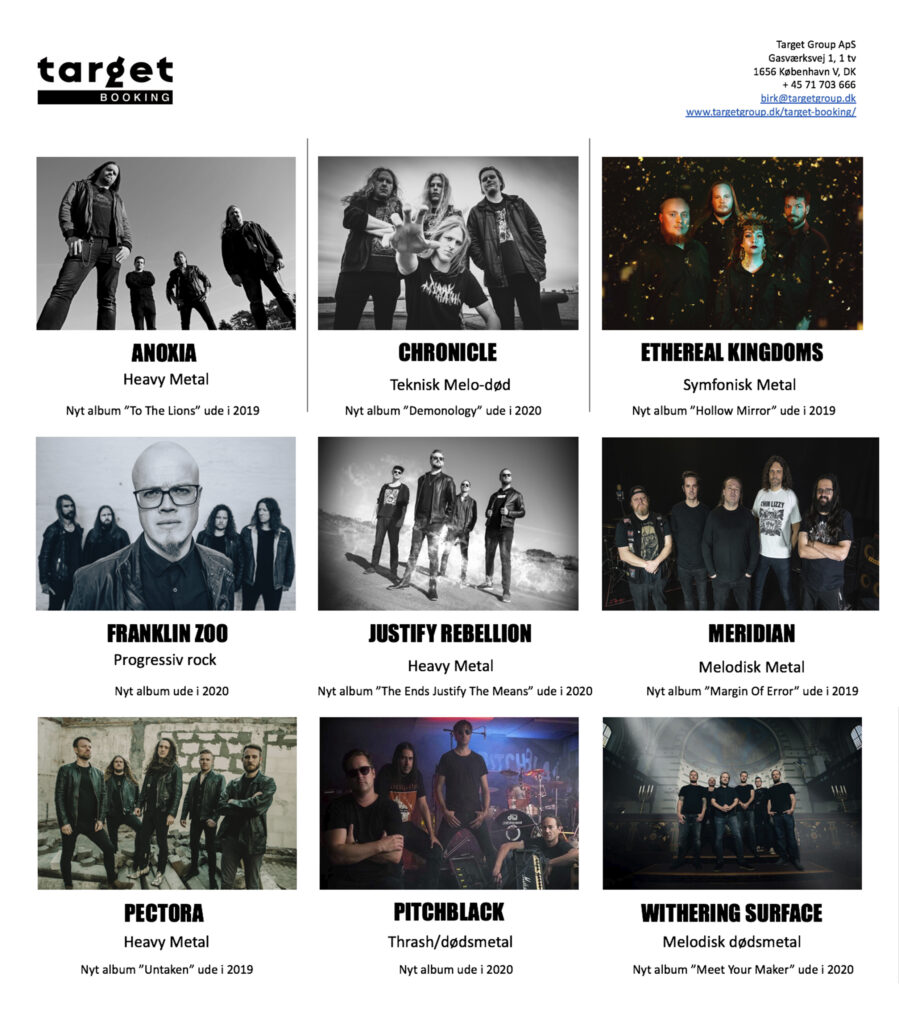 Festivals done by Target Booking:
Nordic Noise (www.nordicnoise.dk)


Udgårdsfest (https://www.facebook.com/udgaardsfest/)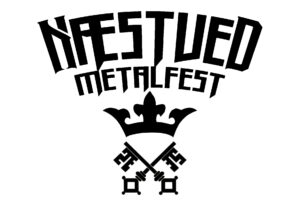 Naestved Metalfest (https://www.facebook.com/naestvedmetalfest/)

Nocturnefest (https://www.facebook.com/nocturnefest/)


Classic Rock Fest (https://www.facebook.com/classicrockfestivaldk/)
We have a close artist booking relationship with www.bookinghuset.dk who represent selected artists from our roster. Besides that we work together with various booking agencies in both Denmark and international.
For more info about our artists: https://www.bookinghuset.dk/category/rock

Since 2014 we have been the driving force of Zeppelin Rock Bar, where in addition to being a rock bar at Vesterbro in Copenhagen we also have countless events and concerts on the program (www.zeppelincph.dk)