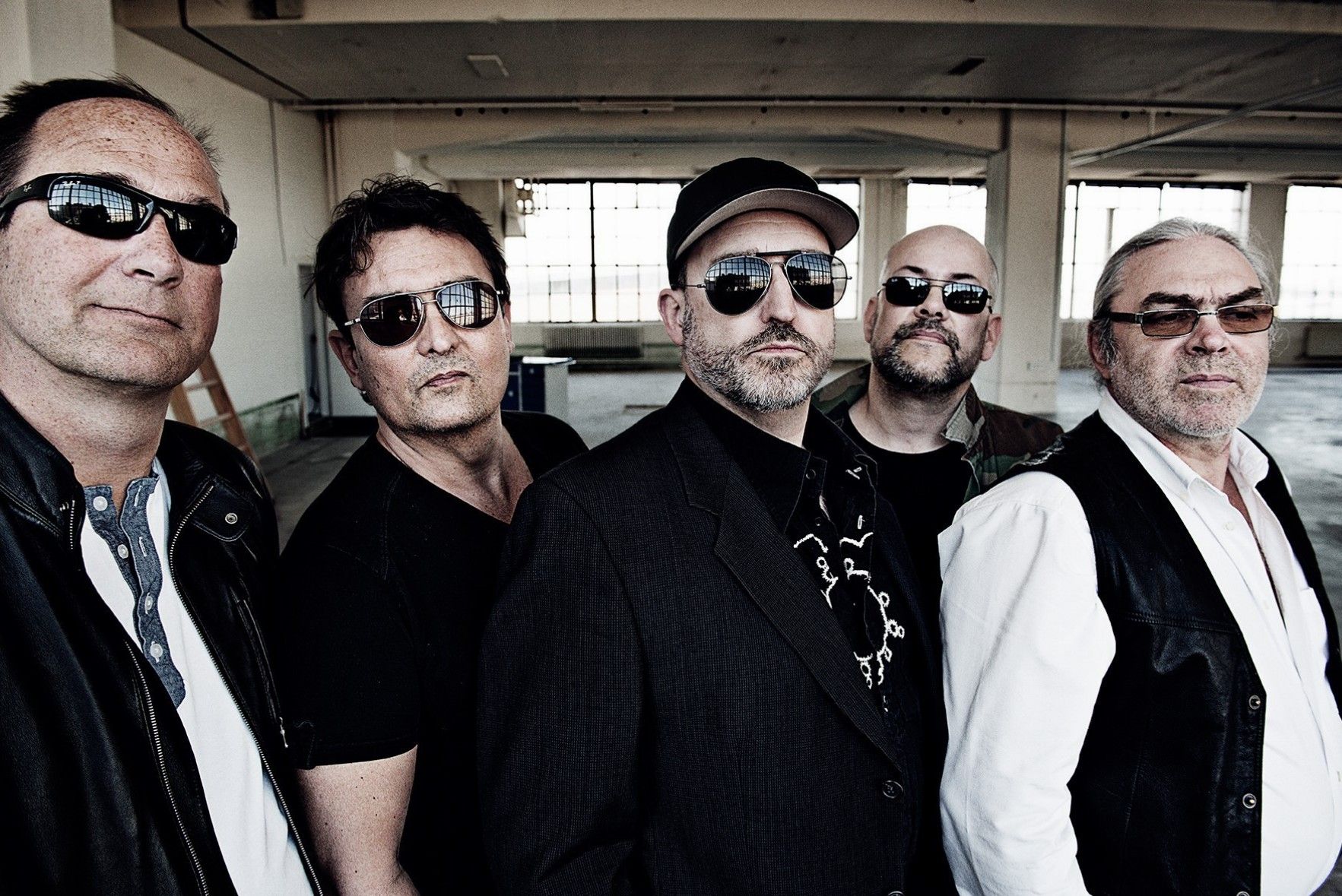 PowerPlay
After 20 years of silence, the westcoast-rockgroup PowerPlay, from Copenhagen, Denmark is together again and return with a new strong melodic AOR rock-album, inspired by the sound and feel of bands like TOTO,  Journey, Supertramp and Starship
PowerPlay was founded in a basement in Hellerup Copenhagen in 1987 by Simon Dalberg (Drums) Erik Thomsen (Vocal) Kurt Lundgaard (Guitarist) and Peter Gjedde (Keyboards). The music was heavily inspired by TOTO, Journey, Starship and other West Coast bands of that time and with a twist from Supertramp, but always with a twist of pure energy and the desire to play and perform with own composed music.
PowerPlay had various bass players in the first years, but after a while the young and talented Bass player Philip Stricker joined and brought new dimensions into the music. The band was constantly on the move and played in many underground places around Copenhagen like Umatic and Loppen, and became rather popular in those environments.
In 1991 The PowerPlay won the music award "Let's Rock"  in Trommen as the best performing act and with that title also a contract for a record In Werner Studio in Copenhagen.Unfortunately, due to some very sad circumstances, the band never came to the point of making the record and as such The Powerplay stopped their activities in 1992
The PowerPlay is now back after 20 years rest, and in the original setup "We have never been better" they say and actually The PowerPlay is now ready to release a record with all new material – But for the fans from the good old days there will be one or two oldies in new flashy clothes. 20 years later they decided to start up again with a few shows, and the beginning of the album, which should have been out in 1993., but later is always much better than never !!!
"City Of Love" sounds really good! If the other songs can keep this level it sounds like a must have for AOR fans. – Gerald, Editor in chief (Rock It!)
So look forward to 10 great and melodic AOR rock-songs on the album 'All Those Years', which will be released the 4th of September 2015.
 —————————————————————————————————————————————————————————————————————————–
(DANISH)
Efter 20 års dvale er westcoast-rockgruppen PowerPlay fra København tilbage med nyt stærkt album, som trækker på arven fra inspirationskilderne i TOTO, Journey, Supertramp og Starship.
"All Those Years er et tilbageblik på 20 års levet liv og et album, som handler om venskaber, kærlighed og om at miste. Albummet er atypisk for tidens musiktrends og drevet af en fælles lyst – en fælles flamme som brænder i os, for den musikstil vi elsker. " – PowerPlay.
PowerPlays historie startede i et lille øvelokale i Hellerup sidst i 80'erne, og kort efter dannelsen begyndte de at spille på flere af Københavns undergrundssteder som U-matic og Loppen. Gruppen fandt hurtigt et dedikeret stampublikum og deres popularitet kulminerede i 1991, da de vandt musikprisen "Let's Rock" i Trommen som bedste performing act. Med titlen fulgte også en kontrakt til indspilning af en plade i Werner studiet i København. Desværre, på grund af nogle triste omstændigheder, nåede bandet aldrig at indspille pladen og i 1992 standsede PowerPlay deres aktiviteter på ubestemt tid.
Efter 20 års dvale startede bandet op igen i 2012 med et par shows i Roskilde og Amsterdam og påbegyndte endelig indspilningen af det album, som skulle have været udgivet i 1992. På det kommende album er der både spritnyt materiale, mens der også er blevet plads til et par af de gamle "klassikere" til glæde for de mange fans, der fortsat følger bandet.
PowerPlay har aldrig lydt bedre end i 2015 , og med selvtilliden i orden og tro mod deres renommé som et bundsolidt liveorkester, er "All Those Years" indspillet med minimum af overdubs og så tæt på livelyden som muligt.
PowerPlay blev oprindeligt grundlagt i en kælder i Hellerup København i 1987 af Simon Dalberg (Trommer) Erik Thomsen (Vokal) Kurt Lundgaard (Guitar) og Peter Gjedde (Keyboard), og siden udvidet med bassisten Philip Stricker.

"All Those Years" udkommer 4. september 2015
Bio 2015 
English: PowerPlay_english
Danish:  PowerPlay_danish