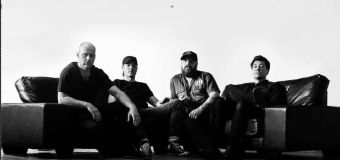 Miners Outfit

Miners Outfit (Kbh) spiller dramatisk americana pop rock baseret på western guitar, trommer, klaver og forskellige strenge instrumenter, med catchy pop omkvæd.
Bandet består af medlemmer fra forskellige bands, der alle har markeret sig på musikscenen gennem årene i bands såsom Urkraft, SuperCharger, Decorate Decorate, Drivers Broken Bone for blot at nævne nogle få.
Miners Outfit forsøger ikke at forny noget større inden for musikbranchen, men tværtimod står de ved deres den musikalske arv fra artister som Jack White, Bruce Springsteen, Queens Of the Stone Age m.fl, kanaliseret i deres eget musikalske udtryk.
4. november udkommer debut albummet "For What's Real" internationalt. Første single "Bittersweet" er ude nu. Vi er i den americana rockede ende med pop omkvæd, twang guitar, nedstemt western guitar, flygel højder, synth bredder og fuld sæt tromme-dybde, der giver lytteren et billede af, at her får man sange, mulighed for singalong, guitar riffs du nynner videre på og dynamik som kodeord – ikke mindst. Sangen handler om at tilsidesætte noget af stor betydning til fordel for noget andet af lige så stor betydning. Men man ved at selvom denne ene beslutning er lige så god som den anden og med tiden vil betyde det samme, så tager man bare beslutningen. Og det har selvfølgelig forskellige omkostninger og det er "everyday og all the way".
Køb/lyt til første single "Bittersweet": HER