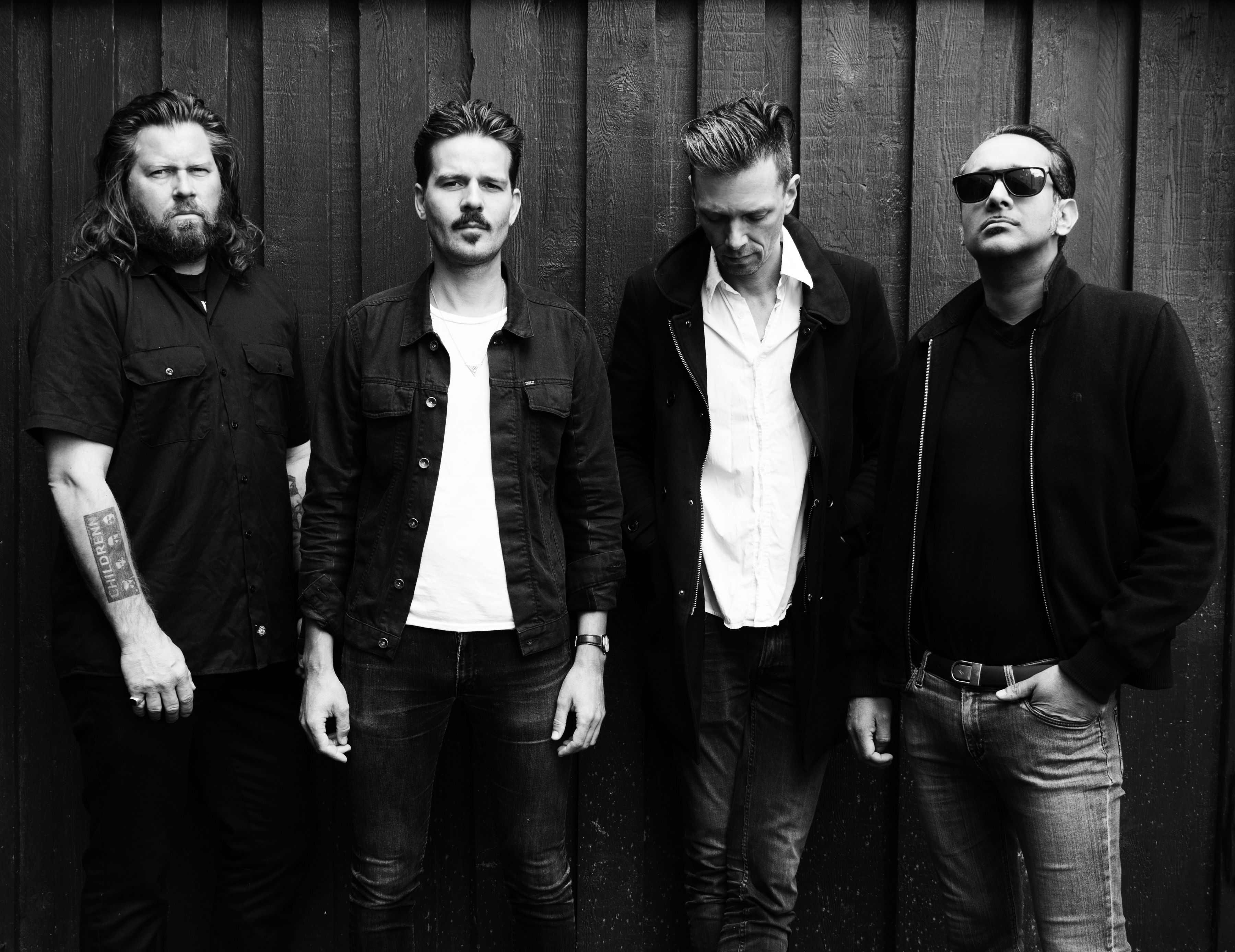 Childrenn
CHILDRENN are back, International Exit is their second album, produced by Randall Dunn.

"A musical venture into the dim depths of mankind and the fear mongering of modern day politics".

CHILDRENN who consist of members who have played with well-known Danish acts such as Sort Sol, Psyched Up Janis, Kloster, and Baby Woodrose followed up their debut album, working with one of the most respected producers in modern alternative music, Randall Dunn. Dunn has produced albums for such diverse acts as SunnO))), Earth, Wolves In The Throne Room, Six Organs Of Admittance, and Marissa Nadler.

After mixing CHILDRENN's first album, this time, Randall Dunn flew to Copenhagen and recorded and produced the album in full, at Black Tornado Studios, Copenhagen, mixing it at Avast! Studios, Seattle.

The result is 10 tracks of fiery and glum rock music with influences from 70's psychedelic rock, kraut rock, black metal, 60's folk and so much more.

The lyrics, are inspired by the current state of the world, seemingly going down the drain, which is also reflected in the almost apocalyptic title: International Exit.

Vocalist and lyricist Jakob Brixen explains:
"When we wrote the songs for International Exit, Manoj and I were both filled with a mood of demise, which I think emanated from some tendencies and scaremongering in the current zeitgeist that has affected us a lot. A feeling that everything could fall apart around us. A feeling of anxiety on a personal level and on a political and global level. This is also reflected in the lyrics that revolve around an underlying theme of collapse with elements of decadence, profane madness, self-destruction, denial, anger, deep darkness and longing for deliverance."

Their debut album Animale was released in 2016, and was critically acclaimed, internationally and domestically. The band has performed at festivals such as Roskilde, Northside and Copenhagen Psych Festival in addition to a bunch of more intimate live shows.

CHILDRENN also performed at the Danish showcase: Spot Festival, where Rolling Stone Magazine legend David Fricke watched their blistering show and had them on his personal top 5 for that festival.

International Exit will be released on Mighty Music on October 20th 2017 on CD, LP and digital.