Bite The Bullet


The three fuzzloving members of Bite The Bullet,has played rock`n`roll together since 2012, yet already they've played a bunch of concerts, and are becoming a live-band well talked about. Their joy of playing, and music, comes untamed and directly from the heart , its present and playful, and most importantly; its music meant to be played loud!
The new record, was recorded in less than three days, – and mixed in one. The result is an honest energetic tale, where everything superfluously is cut. The bands intention, derived from a common goal; to keep the album simple, and find the way back to the rock´n´roll roots – which the album successfully did. The simple style is emphasized in the recordings, made on a 16 track tapemachine and an old Neve console. No safety net, and no bullshit. In other words, Bite The Bullet is a lesson in the joy of playing, fuzz sound, and pure driven love to music! The result of the new analog recorded album, is alive, noisy, and filled with joy and madness!
Hvad ville der ske, hvis Jack White tog narko med Daft Punk og inviterede Tama Impala med på en streg? De patronbiddende hippierrockere i Bite The Bullet har måske svaret.
På gruppens tredje album bider halvfjerdser- rockbandet kæben sammen og cutter deres riff-bårne retrolyd op med letantændelige elektrobeats og charmerende pophooks. Resultatet er et vildtvoksende, charmerende og dansabelt bud på syrepop anno 2017. Muddertrommerne er stadig mørke og skramlede, men de Jack White-inspirerede guitarriffs er byttet ud med vintagesynther, kolde rumklange og hook-fyldte omkvæd med højt til loftet.
"Vi havde lyst til at åbne den kreative proces op og lade os inspirere af gode folk omkring os," fortæller guitarist Paw Eriksen. "Vi har altid drømt at bandet skulle være som et polyamorøst kærlighedsforhold, hvor man gerne må have elskere og finde næring udenfor bandets lukkede cirkel".
Bite The Bullet har således ladet de første, spæde sangskitser cirkulere frit blandt gode venner og sangskriverkapaciteter som Søren Christensen (Fallulah, Nabiha, Reptile Youth, m.fl.) og Jonas Breum (Peter Sommer m.fl) før sangene fandt deres endelige form. I processen tog Søren Christensen styring som producer, kreativ storebroder og tovholder.
Førstesinglen Sweet Honey har nydt flittig rotation på P6 Beat og kunnet opleves live på supportjobs for The Blue Van.
Alligevel er det ikke i Danmark, at Bite The Bullet finder størstedelen af sin fanbase. Bandet turnerer således flittigt på klubber og spillesteder langs den tyske autostrada, hvor deres rå rock 'n roll har vundet sumprockerne en trofast dansende fanskare blandt elskere af majswhisky, rockvinyler og nedtrampede forvrængerpedaler.
"At spille et fedt show er bedre end alle euforiserende stoffer, sex og Gud tilsammen," fortæller Eriksen om bandets Europa-eventyr, der har ført dem forbi Spanien, Portugal og Italien – og i øvrigt haft overraskende, personligt gavnlige bi-effekter for bandets forsanger Thomas Storgaard Christiansen.
Med en psykisk diagnose i bagagen har Christiansen gennem mange år kæmpet med angst og søvnløshed. Systemet har hidtil ikke kunnet hjælpe ham. Men ét sted føler manden sig fuldstændigt i zen: På landevejen. Fra bagsædet af bandets tourbus indhenter forsangeren således nemt den søvn, han må kæmpe til den lyse morgen for at få i sin hverdag.
"Thomas har den vildeste tone og hans scenepresence er vildere end nogen anden, fordi han bruger alt det, han kæmper med i sin dagligdag, når han synger. I musikken finder han plads til at være fuldkommen fri," fortæller Paw Eriksen.
Bonusinfo:
Bite The Bullet spiller årligt 70 shows, heraf ca. 10 i Danmark.
Bandet har supportet for navne som Go Go Berlin, Baby Woodrose, The Blue Van og The Sandmen.
Bandet blev oprindeligt dannet for hurtigst muligt at komme tilbage til Tyskland og spille live efter opløsningen af medlemmernes daværende band.
Bandmedlemmerne har spillet for kunstnere som Spids Nøgenhat, CODY, Jonas Breum m.fl.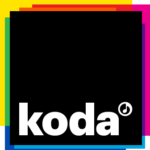 Udgivet med hjælp fra Koda Kollektive Båndmidler.