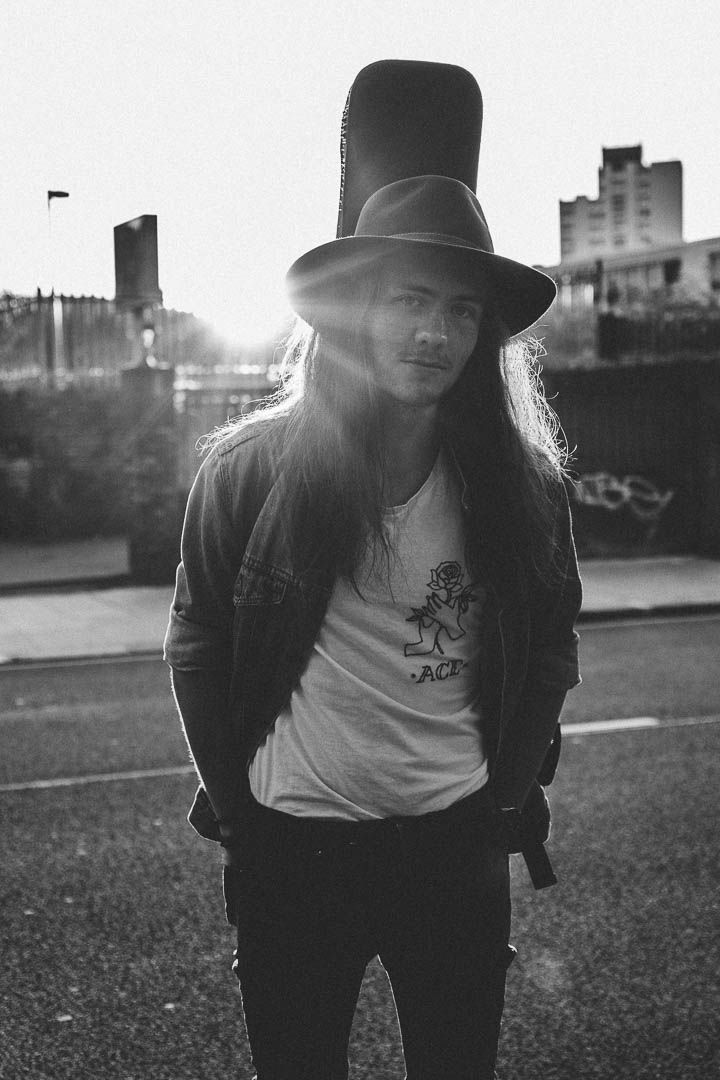 Ace Rosewall
Londons danske singer/songwriter, Ace Rosewall, vender for første gang i 3 år blikket mod Danmark.
I over 3 år har London været basen for den danske pop trubadur Ace Rosewall. Nu vender han med sin nye EP, "Colours", blikket hjem mod Danmark. Sidste år indgik Ace et samarbejde med pladeselskabet Target Records, og det er dét samarbejde, der har ledt til udgivelsen. I sommers tog Ace og hans britiske trommeslager Ellie East til København for at indspille i Medley Studios, der før har set artister som Kim Larsen, Prince og Mads Langer. Den old school roots baserede producer Henrik West, der tidligere har produceret for bl.a. James Blunt sad bag pulten gennem hele forløbet, og over 4 fulde dage barrikaderede de 3 sig i kælderstudiet og arbejdede intenst på at skabe den EP, der nu skal være med til at breake Ace som artist i Danmark.
Mange drømmer om at blive "rockstjerne", når de er små, men det stod hurtigt klart for Ace, at dette ikke var en drøm men nærmere et mål. Kort efter gymnasiet tog Ace sin guitar under armen og hoppede ombord et fly til London. Uden en plan sprang han ud i det, og siden da er det blevet til næsten 200 koncerter, deltagelse i Abbey Road Studios Songwriting Masterclass og et ry som en upcoming artist, der er værd at holde øje med.
Ace bevæger sig indenfor et lydunivers, hvor fokus er på at skabe den gode melodi og en nærværende tekst, som folk kan relatere til. Med udgangspunkt i Aces egne følelser og oplevelser og er sangene som små glimt ind i følelsesspektret af ungdommen – heartbreak eller happiness og alt hvad det ellers indebærer. Ace henter inspiration fra mange forskellige genrer som soul, rap, og alternativ rock, men i sidste ende har alle sangene rod i den singer/songwriter pop, der har formet ham som artist. Det opleves tydeligt på "Colours", der varierer genremæssigt fra det klassiske indie-pop nummer, "I Don't Think They Know" over i en 60'er ballade som "For You". Titlen "Colours" afspejler forskelligheden i sangene på EP'en, for ligesom alle farver er forskellige, har de en fællesnævner – præcis som sangene.
Sidste år udgav Ace sangen "Fooling Around", der straks fik opmærksomhed fra Karrierekanonen, Londons musikpresse og den danske radiosfære, hvor bl.a. P4, P5 og P6 tog sangen til sig.
– "The London-based Danish singer-songwriter has unleashed a slick pop cut infused with indie vibes throughout. […] sounds ready-made for radio with it's mainstream appeal and it's simplicity which allows Ace Rosewall's voice and lyrics to shine." – DiscoverNÜ

– "Hvis du er vild med Ed Sheeran, så lyt lige her!" – Karrierekanonen
Hjemkomsten er sikret med flere planlagte koncerter bl.a. til Sofar Sounds og på Smukfests spillested Walthers. Desuden planlægger Target en turné, hvor Ace sammen med 2 andre unge singer/songwriters kommer rundt i landet.